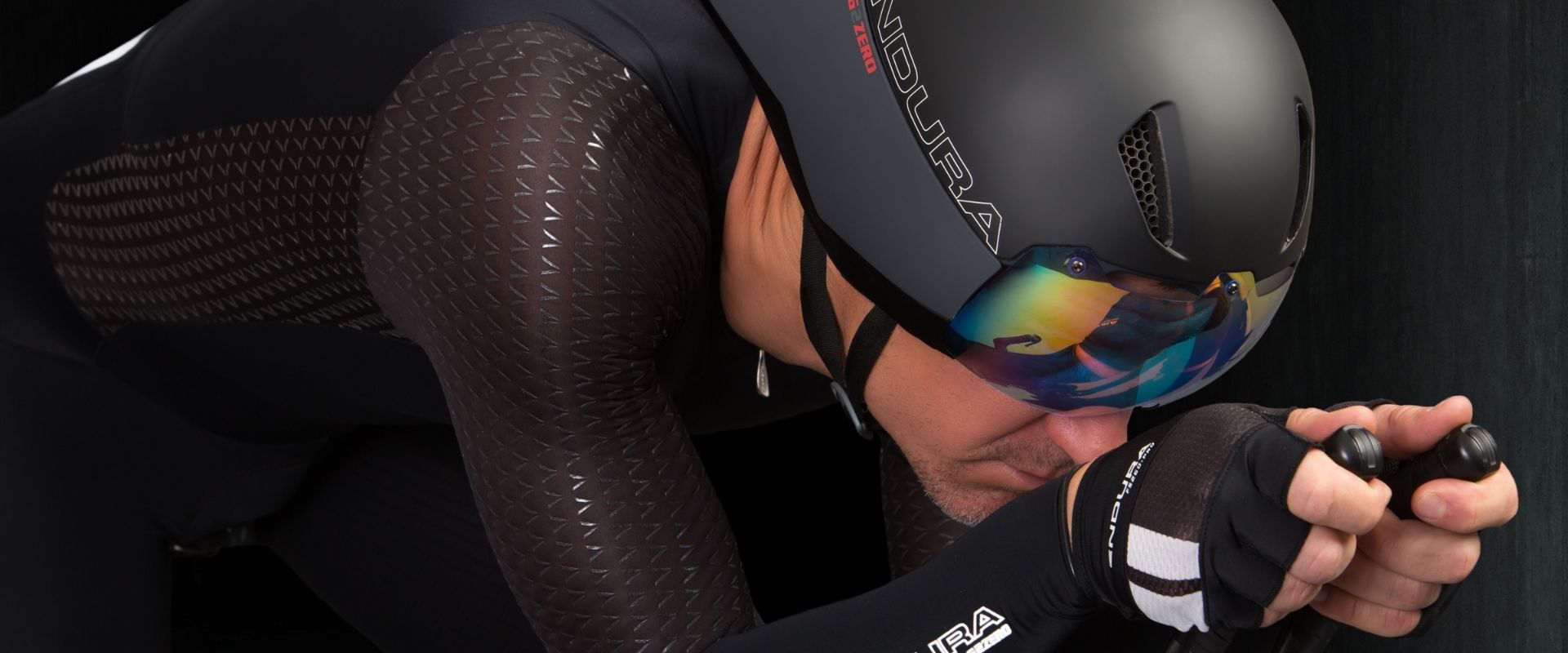 ROB GRAY
The Ultraman World Champion
When Rob Gray came home with a full carbon time-trial bike in 2010, he had no idea the road it was about to take him down. In just seven years, the once cross-country mountain bike racer quickly became the Ultraman World Champion. No easy task. If you've heard of Ultraman, you know even the word can scare people away. This hyper-disciplined "triple-triathlon" endurance race is often misunderstood within the cycling community. I too misunderstood it, until I sat down to talk to Rob, and found out how he launched head first into an absolutely incredible athletic career.
At some point, all cyclists have ruminated on the idea, and questioned whether they have the stamina or the mental discipline to complete a triathlon themselves. And to be honest, most of us cyclists absolutely loathe running. But, if you're reading this, chances are that you may have thought about participating in or have raced a triathlon yourself. A triathlon is traditionally a multidisciplinary one-day race, divided into three segments - swimming, cycling, and running.
One step past triathlons are the epic Ironman competitions, widely considered to be the toughest single-day endurance events. In one day (under 17 hours) contestants must complete a 2.4 mile swim, followed by a 112 mile time trial ride, and finish with a 26.22 mile run. It's a double work day of physical hell and your office is the pain cave.
Beyond the world of both triathlons and Ironman competitions lives the Ultraman - a "triple triathlon" spread across three days. The world championships circle entirely around the big island of Hawaii. Day one is a 6.2 mile (10k) swim, immediately followed by a 90 mile bike ride with roughly 6,000 vertical feet of climbing. Day two is a 171.4 mile cycling time trial with around 14,000 vertical feet of climbing. Day three is a 52.4 mile run. Yes, that's a double marathon in one day. Contestants are given 12 hour windows to complete each stage and are capped at 5.5 hours for the swimming portion. It's safe to say that the Ultraman race is the most insane endurance race to date.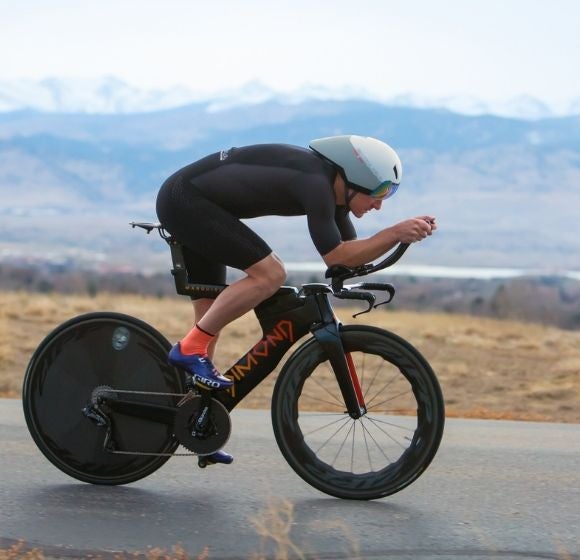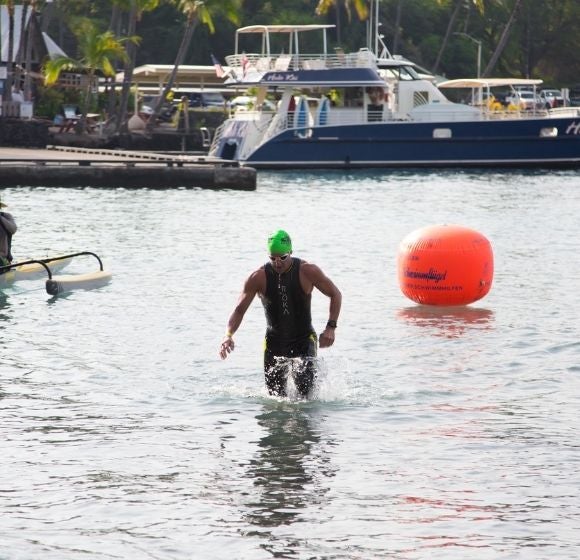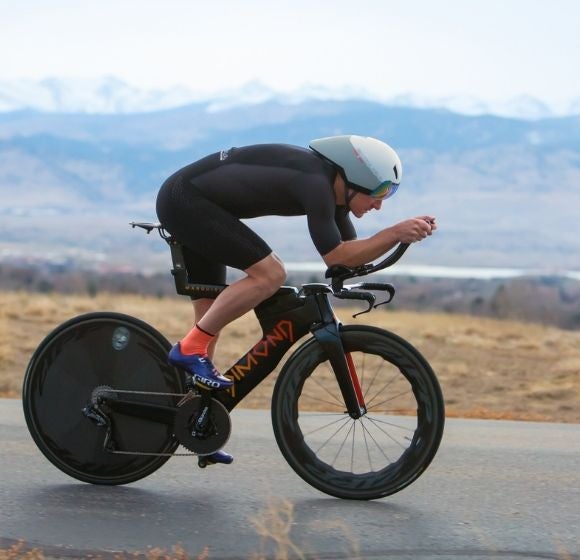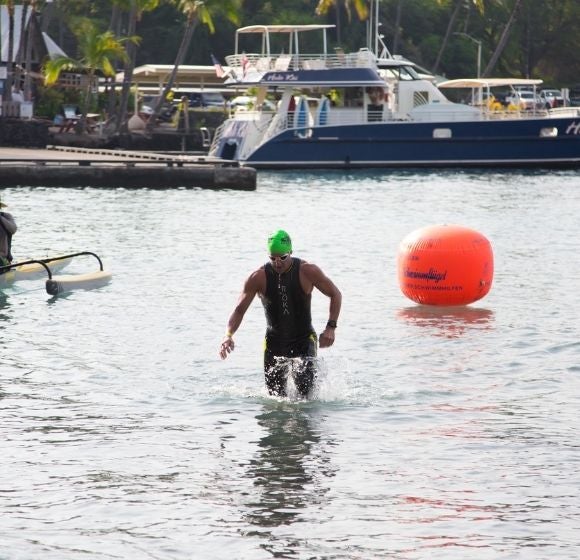 Rob has successfully navigated the world of Ultraman a few times. He won the Florida Ultraman race in 2016 by eight minutes. That year, he came in second place at the Ultraman world championships in Hawaii, only to come back in 2017 to win by five minutes.
At this point, I'm sure we're all thinking, "he's a human freight train." I spoke with Rob about the intricacies of his discipline, how he found his way into arguably one of the most difficult endurance races in the world, only to become the reigning world champion. After learning about the hell of a sport he puts himself through, I was surprised by Rob's calm demeanor and soothing voice. He's genuine, humble, well spoken, and an overall interesting human being. He grew up in South Africa, lived outside of London for almost a decade and has a history of racing cross-country mountain bikes in England. Mountain biking was satisfying until, almost by accident, he found a hunger for endurance racing.
"well, I'm going to do a triathlon... I need a time-trial bike... of course I had to enter a triathlon to back up my story."
In 2010 he got a promotional email from London-based Evans Cycles with an eye-catchingly beautiful carbon fiber time-trial bike. Coupled with a deep discount (around £6,000 down to £2,000) he told himself he'd "just go try one out." We all know how that ends. When he walked through the door with his beautiful new carbon race machine, his wife justifiably questioned the purchase. At the time, he only raced mountain bikes and didn't even own a road bike. "Well, I'm going to do a triathlon" he told her, "I need a time-trial bike." Today Rob tells me, "of course I had to enter a triathlon to back up my story."
In just seven short years, Rob went from entering his first triathlon (2010) to doing his first Ironman with friends (2011) to becoming the Ultraman World Champion in 2017. A total dominator in his field.
At one point in cycling we've all heard the term "marginal gains." Coined in 2003 by renowned British cycling coach Dave Brailsford, the "aggregation of marginal gains" is the philosophy of accumulating small margins of improvements over time. According to Brailsford, "the whole principle came from the idea that if you broke down everything you could think of what goes into riding a bike, and then improve it by 1 percent, you will get a significant increase when you put them all together." When you do the math, it makes sense. This has been Rob's career. He has been building on each success with his newfound endurance addiction, and his quest to be the best he can be at every aspect of his craft, perfecting one thing at a time.
Leading up to his Ultraman victories, Rob learned that making the most significant gains in cutting down his overall time meant getting stronger and more dialed in on his bike. More so than with swimming or running, he learned if he could make significant gains on his bike, he could drastically cut down his overall time.
"I only choose the equipment that would be my first choice outside of a sponsorship"
Now, Rob lives in Colorado. Deeply immersed in a community of like-minded athletes and triathletes - and it's proven to be essential for his training. He trains within a supportive and guiding group, alongside some of the best athletes in the history of triathlons and the Ironman series. Twice a week he swims with six-time Ironman champion Dave Scott. He runs and trains with four-time Olympian Colleen De Reuck and 2008 70.3 Ironman champion Joanna Zeiger. He is imbedded in a support system that not only knows his path, but helps him cultivate it and push himself.
Independently, Rob spends the majority of his training solo on his bike. The time he puts in on the bike is absolutely crucial. Not only to condition his body, but also his mind. Especially considering that majority of his time racing the time-trials is spent in mental solitude. Rob's current cycling coach is legendary British time triallist Matt Bottrill, who coaches him on everything from his bike, his fit, on the bike nutrition, and all of his gear. Bottrill works closely with Endura, one of Rob's most supportive sponsors. This type of direct relationship cultivates a support system of continuous testing, feedback, and improvements to material, sizing and aerodynamics in real time. A relationship that has become essential in getting Rob exactly where he needs to be.
"I only choose the equipment that would be my first choice outside of a sponsorship" Rob tells me.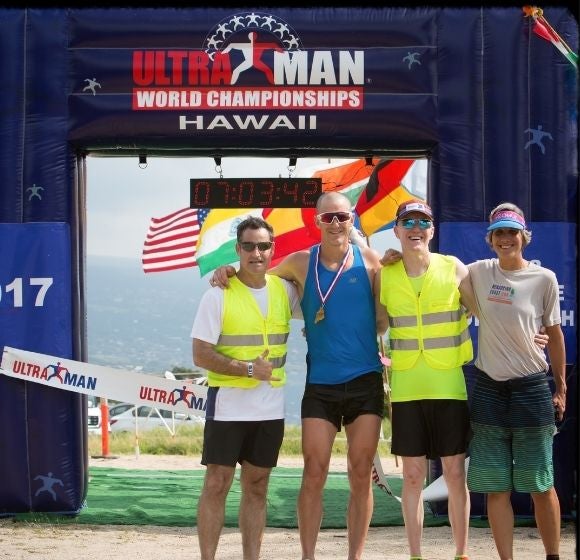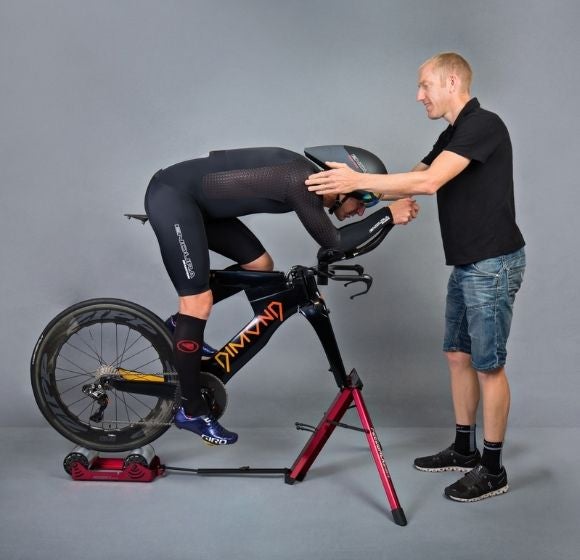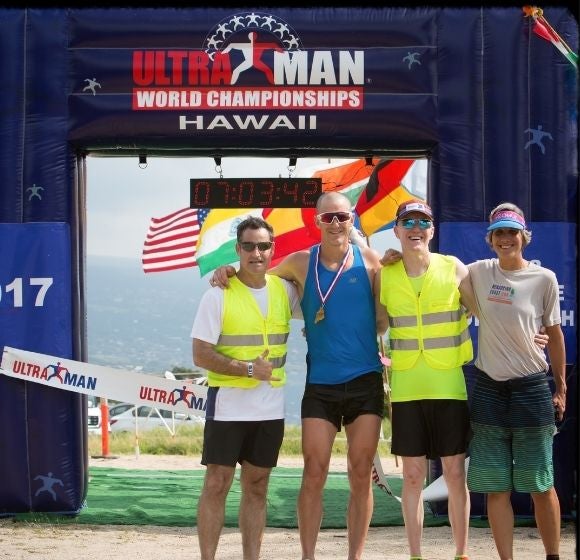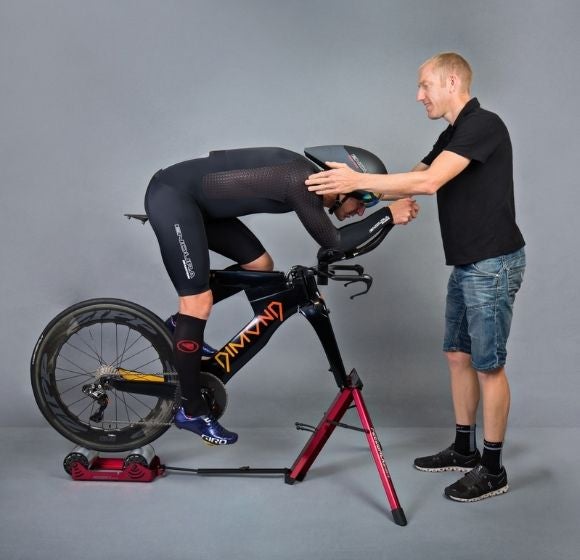 It's this honest and pure mindset that has allowed Rob to build relationships with his sponsors outside of just the contracts. It's allowed him to build relationships with brands he loves, even if he's had to pay the same brands out of his own pocket. Currently, he's working with Iowa-based bike company Dimond. He's been working with Dimond since 2014 when they were "about five employees big." This has allowed him to work hand in hand to develop absolutely everything he uses - from the bike, to the shoe covers, to the skin suit. With this approach and these relationship he's built with his bike and kit sponsors, Rob has continued to make not only marginal gains, but substantial ones. And as Rob puts it, "there's just too much at stake to compromise on your equipment."
Marginal gains, fine tuning, perfecting the details, and a hell of a lot of 'go'. This is what he's been working towards.
Now, Rob is nearing the end of his training for the 2018 Ultraman on November 23rd. He's training approximately 30 hours a week and spending an additional 15 hours a week on data and analysis. It's a quest to calibrate and improve upon every aspect of his performance, and ultimately, be the best athlete at competition. Marginal gains, fine tuning, perfecting the details, and a hell of a lot of 'go'. This is what he's been working towards.
FOOTNOTES W
ords by JP Bevins, Photos by Michelle Gray Photography Hawaii, USA
© 2021 ENDURA