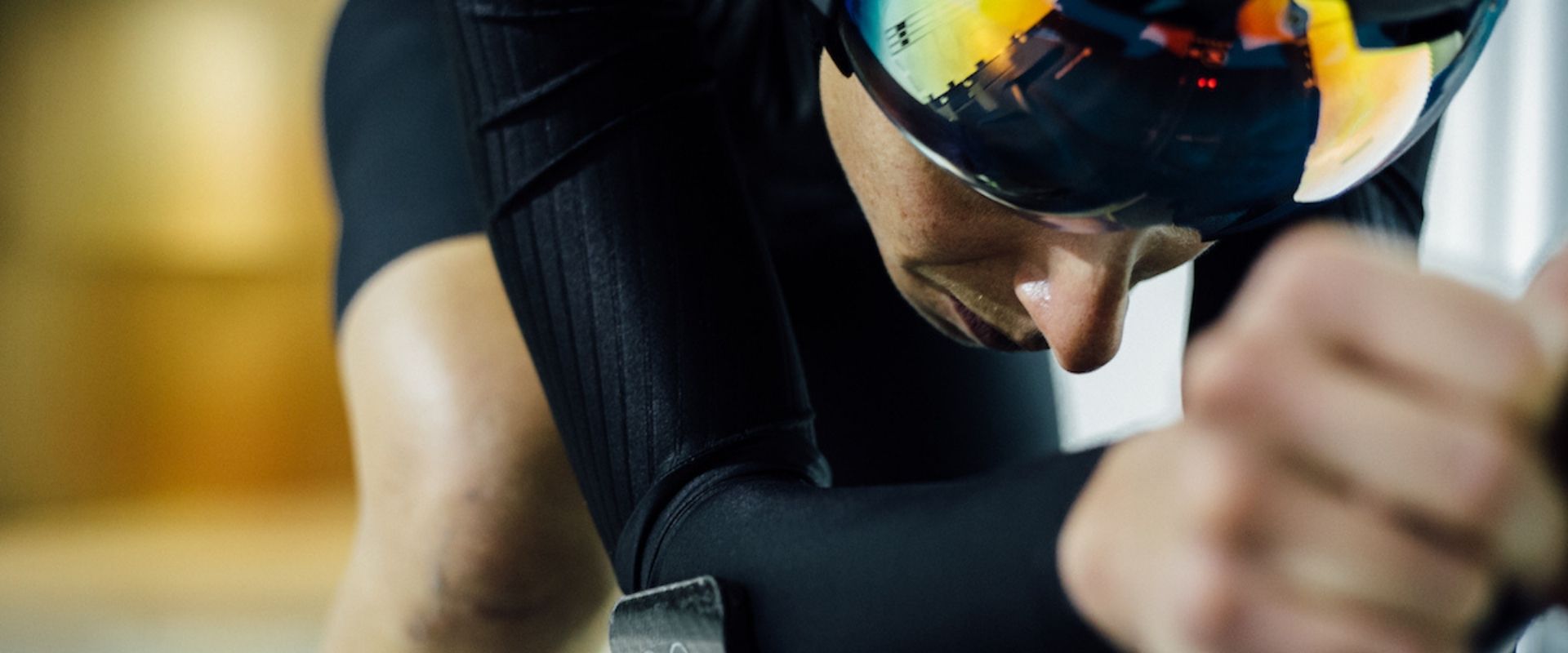 VITTORIA BUSSI
Endura's Hour Record maverick
THE OUTSIDER'S HOUR
To come within touching distance of the UCI Hour Record is some achievement. To do so in a self-funded attempt, made within just four years of discovering the sport, and shortly after completing PhD studies, is still more impressive.
The facts of Vittoria Bussi's attempt at the record, made in Aguascalientes, Mexico, in October 2017 - an astonishing 'debut' that saw her fall just short of the mark set by Evelyn Stevens some 20 months earlier - serve merely as an outline to a complex and inspirational tale.
"I don't ask for a salary. I don't want to get rich with this attempt. I just want the opportunity to do it."
Bussi's attempt is also the story of a woman with prodigious physical and intellectual gifts - a doctor of pure mathematics, as well as a world class endurance athlete - who admits to an inhibiting shyness. It is the story of a husband and wife who put their lives on hold and their savings on the line to explore the full extent of her talent.
Most intriguingly, it is a story, as of writing, with no definite end. Bussi and her husband Rocco cannot afford another self-financed attempt at cycling's blue ribband record, but neither are they prepared to accept defeat, having come so close at the very first attempt.
A bout of illness five days before Bussi hit the boards in Mexico, and pain in her diaphragm caused by an extreme riding position, now prevents her from drawing a line under proceedings there. How much stronger might she have been in full health? How much more efficient might her position have been made? And, more pertinently, how much further would she have ridden than the recorded 47.576km?
A mere 404 metres separated her from a dream two months ago. Since then, she has refined her position – with Endura's support – beneath the expert gaze of Drag2Zero's Simon Smart, at the Mercedes-AMG Petronas F1 wind tunnel in Brackley, Northamptonshire.
Endura's interest is natural. With two successful attempts at the Hour Record already on its palmares (Alex Dowsett's #PerfectHour in May 2015, and Dr Bridie O'Donnell's success in January 2016), the Livingston brand's Encapsulator suit has already proven itself uniquely suited to the task.
There is something more than technology at play here, however; a subtext that runs deeper than numbers, even if all parties - and especially Bussi – relish data and calculation. The appeal of the maverick outsider is not lost upon Endura, a brand that retains its renegade spirit, despite having grown to become one of the cycle industry's biggest players.
TUNNEL VISION
Bussi's lips are blue with cold. She is fascinated by the wind tunnel at Mercedes F1, and delighted to be working with Simon Smart, but riding into a headwind is no more agreeable when it is generated by giant fans, rather than by climatic conditions.
"It is why I live in Italy," she explains, the blue lips giving way to white teeth. "Where the sun is."
"It would be nice to say that I ride to be in the mountains, or to look at nice places. The reality is that I push really hard. I don't look around too much."
Brackley is not commonly listed among the world's top holiday destinations. For Bussi, however, the climate - indoors or out - is immaterial. The opportunity to refine her riding position, beneath the watchful eye of cycling's leading authority on aerodynamics, is worth any discomfort.
It is the latest development in a growing relationship that has seen Endura, the Livingston mavericks, whose own relentless trajectory has taken them from a kitchen table in Edinburgh to the UCI WorldTour, take an increasing interest in Bussi's career.
The first significant step came in August 2017, with an invitation to the company's headquarters near Edinburgh. Endura's garment technicians took her measurements and a bespoke Encapsulator suit was made on the premises. Bussi left also with Endura's D2Z Aeroswitch helmet.
Endura then funded Smart's presence in Mexico, to work with Bussi in the final build up to her record attempt. When, two months later, we meet at the centre of Drag2Zero's operations – a facility known to Formula One's leading constructor as Wind Tunnel One - she makes little secret of her admiration for Smart, describing herself as his biggest fan.
"I'm waiting for Simon to give me some calculations to do," she says, laughing. "I'm so interested in aerodynamics. I have only a slight knowledge of physics and mechanics, because my background is mainly in pure mathematics. But when he speaks about the calculations, it's so interesting."
This admission is typical Bussi: a mathematician who has only recently completed a doctorate at Oxford University, describing her knowledge as "slight". Aerodynamics might not be her specialism, but she is unlikely to be troubled by the fundamentals of a drag coefficient.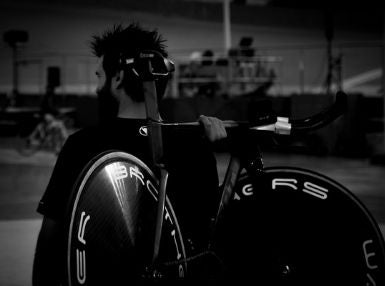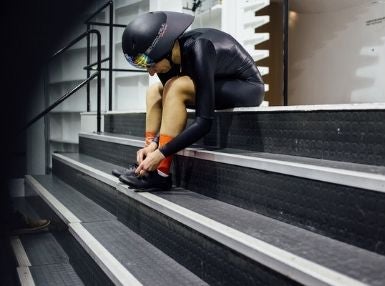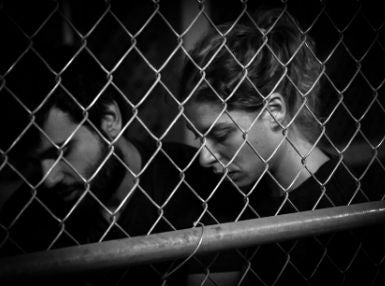 SPIN CYCLE
All of this is a far cry from Bussi's earliest days as a cyclist. A 10,000m runner in her youth, and searching for an outlet that would allow her to rediscover her athletic potential while studying in Oxford, Bussi took up cycling in 2013, at Rocco's suggestion. Her intention had been to enter a sprint distance triathlon, but after finding enjoyment and success in a duathlon (run-cycle-run), she chose instead to focus on the bike.
"You push to the limit every day. You're not training for a race; you're training to beat the furthest that humans have pedaled in an hour."
As with so many talented riders in Oxford, her path soon crossed with that of Flavio Zappi, an Italian former professional, long resident in the city of dreaming spires. In an amusing twist of fate, Bussi began training with Claire Rose, then Galloway. The British time-trial champion will become another to race in Endura clothing, when she rolls out next season in the colours of Cervélo Bigla.
Bussi speaks highly of Zappi, describing him as "very, very helpful" and "like a father in cycling". Word soon spread. By September 2013, after just a few months of racing, Bussi received an offer from sports director Giuseppe Lanzoni to join the UCI women's team Michela Fanini in Tuscany for the 2014 season. With her PhD studies in Oxford nearing their end, Bussi accepted.
John Lennon once described life as something that happens while one is busy making other plans. Bussi might agree. After a successful opening campaign with Michela Fanini, she accepted a move to Servetto Footon. By doing so, she found herself riding for a team based in Turin, while holding down a post-doctorate position at the University of Trieste, some 550km away.
LOVE STORY
Bussi is from Rome, but moved to Turin "for love". She gestures at husband Rocco. "He is the love."
Together, they have formed a cycling team, the BJ Bike Club. While Bussi is its focus, the intention is to inspire young riders and bring through a new generation of developing talent; perhaps an all-female team. Its continuation hangs upon Bussi's ability to claim the Hour Record. Nothing less would be so inspirational, she believes.
"Every time I go on the track, even now, for the first ten minutes, I'm really scared. I'm scared about cycling in general. I only started riding four years ago."
Rocco is a calm and supportive influence in Brackley, and, one suspects, remains so when his wife submits to the intense demands of competition, or even to the exhausting grind of preparation. She has endured a relentless schedule of travel, training and racing since coming to Zappi's attention, four years ago. Their relationship has endured.
A plumber by trade and so a man, presumably, used to calling a wrench a wrench, Rocco is direct when he articulates the support he and his wife require for a second attempt at the Hour Record.
"We need money," he explains. "From the equipment point of view, we have almost everything, but we need money for fixed costs, like UCI anti-doping control. The point is not to become rich. We've already spent a lot of money, and I can tell you that we do not live in big houses, or stay in five star hotels. If we can get a velodrome for a reasonable price, Vittoria will travel. This is her life."
Bussi echoes her husband's sentiments, and adds a logistical detail: an attempt made in Europe, during the winter months, would require the velodrome to be heated; not only for warmth, but to reduce air pressure. The result? Additional expense. Summer 2018 is more realistic. Like Rocco, she shuns any notion of financial gain.
"Obviously, I don't ask for a salary. I don't want to get rich with this attempt. For now, I just want the opportunity to do it, and later, who knows if the project with the team goes on and I can write, 'I'm proud to be Hour Record holder.' That would be nice, but for now I just need support to pay the fixed costs."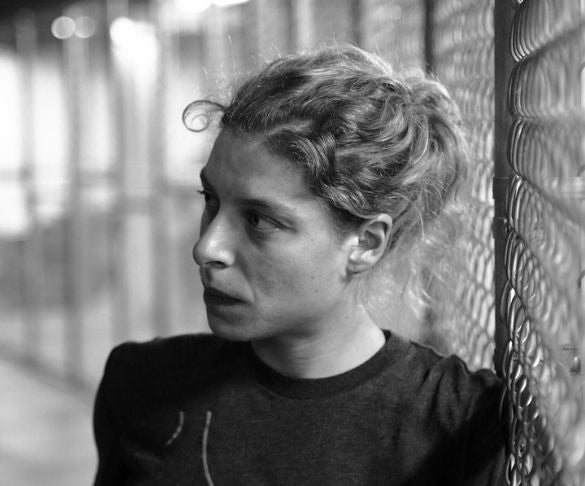 MIND OVER MATTER
Bussi's story might be considered interesting enough, with its swing from pure mathematics to elite cycling, and the dedication of a husband and wife to a goal far beyond the domestic realm. There is a psychological subtext, and one that adds another level of intrigue: that she must overcome fear every time she rides the bike.
"I think pushing myself at something really challenging, that is difficult, makes attempting the Hour Record and studying for a doctorate in pure mathematics the same."
With women's pro cycling still in its infancy, it's not surprising that many of its participants discovered the sport later in life, racing for the first time with their professional or academic careers already well advanced.
A comparatively late start in cycling, even for a rider of the most prodigious physical talent, presents the technical challenge of acquiring the million small skills of the more experienced rider, as well as the fundamentals of bike handling and positioning.
A fast-moving peloton comprised of hundreds of riders is no more forgiving than the vertiginous banking of a velodrome. Bussi describes her first experience on the boards in a single word: "Scary!".
"Every time I go on the track, even now, for the first ten minutes, I'm really scared. I'm really scared about cycling in general. I only started riding four years ago. It's not easy to stay within a bunch of people, with 200 bikes; to ride from the back of the group and go to the front, or to chase down another group. And the sprint at the end is so dangerous."
Evidence for Bussi's willingness to face her fears can be found on a palmares formed in large part of top-tier races. She does not share in the traditional pleasures of the cyclist, however.
"It would be nice to say that I ride to be in the mountains, or to look at nice places. The reality is that I push really hard when I go out. I don't look around too much! I want to come back home feeling really 'dead'. I upload the file to Strava, and analyse the power and compare. It's the numbers and calculations that I like!".
A NUMBERS GAME
Cycling's appeal to data fanatics is now well documented, but Bussi's affinity for numbers far exceeds an addiction to Strava, even if it 'twas not ever thus. At school, she shunned science for the humanities, choosing to study Latin and Greek. "I wanted a completely different life from mathematics," she reveals.
Slowly, her passion for numbers grew. Bussi now gains the same satisfaction ("goosebumps!") from the more elegant equations as from poetry. Do not consider her embrace of mathematics as an indulgence, however. There is a parallel between her academic and sporting careers; one that extends beyond the calculations of CdA and watts-per-kilo.
"I don't like social media, because I'm so shy, but sponsors deserve publicity and people are interested when I post a selfie or movie, so let's do it."
"I think pushing myself at something really challenging, that is difficult, that's completely different from where I am now, means that it's the same thing [sport and study]. It must be challenging, but also I must have passion to do it. I have to have passion."
She divides the appeal of the Hour Record into two distinct areas: physical and psychological. She is an endurance athlete of rare pedigree, with a penchant for long, unbroken efforts. Former Olympic pursuit champion Andrea Collinelli, considering her talents for the Italian track team, wasted little time in recommending an attempt at the Hour Record.
The athletic component accounts for only half of its appeal, however. What Bussi describes as the psychological aspect drives her just as much. For her, the challenge of the Hour Record exceeds even that of a Women's WorldTour race.
"It's really a big effort, a challenge; something where you're pushing the limit every day. You're not training for a race; you're training to beat the furthest that humans have pedaled in an hour until now, so you really have to push yourself beyond the limit every day. It's something I've done several times in my life, in other contexts; not sporting, but academic. Pushing myself and doing something crazy!".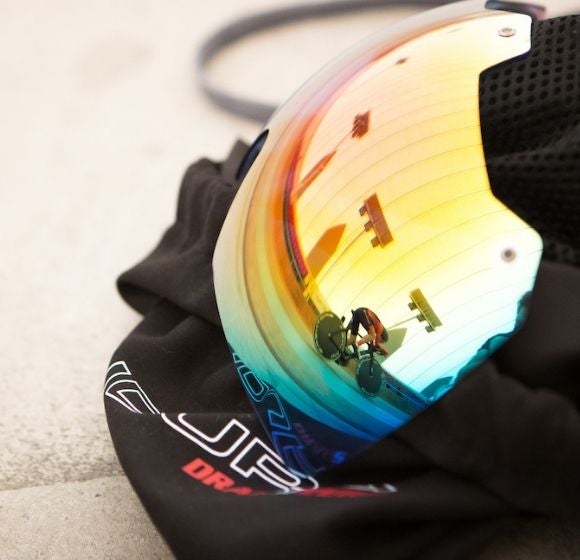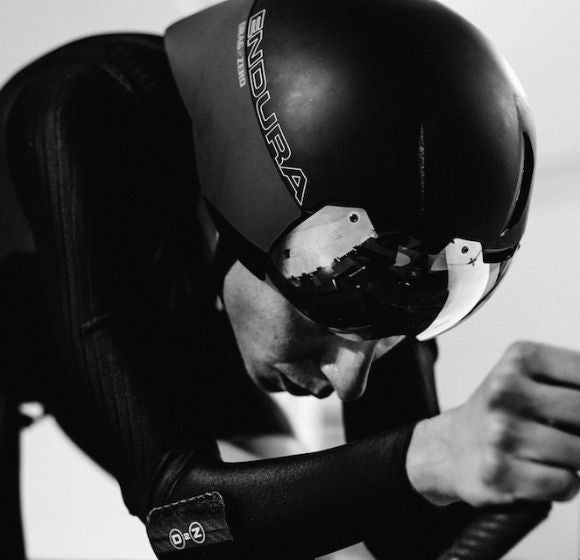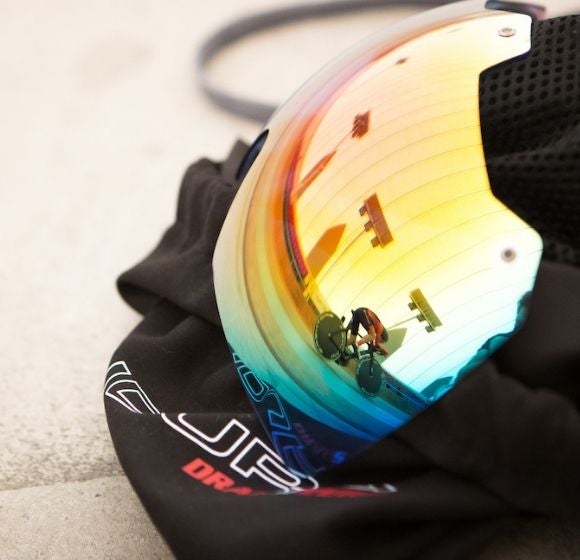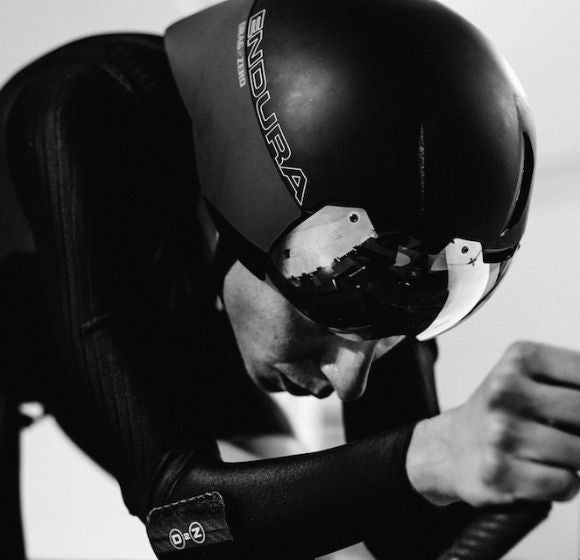 BELLE ITALIA
If Bussi is to make a second attempt at The Hour, she would like to do so in Italy. Despite coming so close to breaking the record in Mexico, she is no hurry to return. The advantage of the thinner air in Aguascalientes was negated by other factors, she believes.
Bussi's South American adventure taught her all altitude is not equal; that riding above sea level in Mexico is a very different sensation to riding at Livigno or in the Dolomites. She estimates a period of six weeks for the necessary adaptation. Then there is the humidity: as little as 10 per cent. Needless to say, there is no time to drink during The Hour.
"It was disappointing to come so close to breaking the Hour Record. You disappoint not just yourself, but whosever else is in your team, so especially Rocco."
She jokes that the received wisdom about additional speed in Mexico must be based on a "secret calculation" and believes that she is far from alone in travelling to Aguascalientes, only to discover they are no faster than at sea level.
All of which means that Bussi now favours Italy as the location for her next attempt, supposing there will be one. Even if the financial hurdles can be overcome, there is a technical concern with the Montichiari velodrome. Still, an attempt on home soil is her first choice.
"It would be nice, and more prestigious, to do it in Italy and at sea level; to see an Italian attempt the Hour Record in an Italian velodrome. I suffered at altitude in Mexico, and don't know if I gained anything."
The history of Italian cycling is rich. Bussi's would be only its sixth Hour Record, were she to succeed. The prize would be recognition in her homeland and a foundation for the development team she and husband Rocco would like to establish.
A DREAM THAT WON'T DIE
Failure by such a narrow margin must be hard to process. Ultimately, Bussi was undone by pain in her diaphragm: a consequence of an extremely low riding position (Smart's principle area of interest on the day we meet at the Mercedes F1 wind tunnel), as well as illness in the build-up to the attempt.
The pain, she says, came suddenly. For 48 minutes, she had ridden above the pace required to break the record, but lost a second a lap, every lap, for the last 10 minutes. Any physical torment on the track was eclipsed by the psychological blow of reaching the end of a metaphorical road.
"It would be nice, and more prestigious, to make an attempt in Italy and at sea level; to see an Italian attempt the Hour Record in an Italian velodrome."
"It was disappointing. We are a team, so you disappoint not just yourself, but whoever else is in your team, so especially Rocco. But I realised after just one night, at the end, that I was disappointed, not just because of my result, but because it was the end of a dream.
"For me, it was like a dream from the start, so I enjoyed every day of training, every day of fighting for this world record. Suddenly you realise: 'I'm not feeling bad because of the result, I'm feeling bad because it's the end. Tomorrow, I cannot think about the Hour Record anymore.'"
And yet…Bussi is in good spirits when we meet at Mercedes F1. Endura's invitation to work with Smart has reignited her passion. The dream is not dead. Surrounded by the leading thinkers in cycling aerodynamics, and armed with her own mathematical insights, she is in her element.
Despite competing in an age in which social media is almost as significant a part of an athlete's life as a training programme, Bussi has retained a low profile. She concedes that this must change if she is to attract the commercial support required to fund a second attempt at the Hour Record, and is learning to share parts of her life with a digital audience.
"I don't like to work a lot on social, because I'm so shy," she admits. "It's not easy to take a photograph of myself and explain what I'm doing. That's the main problem. At the moment, it's so important to advertise what I'm doing. It's not because I want to say, 'Look at me: I'm so beautiful, I'm so strong'. It's just for the sponsors.
"It's right, absolutely: if sponsors support you, they deserve publicity, but for me it's another job. Whenever I take a selfie, or photos of what I'm doing, or make a short movie of working in the gym, people are interested. For me, it's new. People are interested, so let's do it."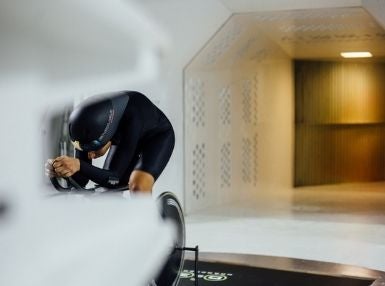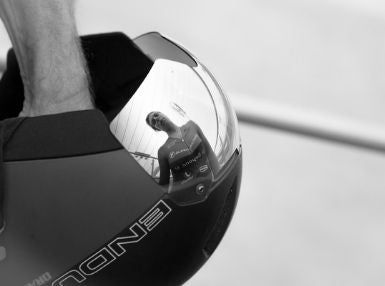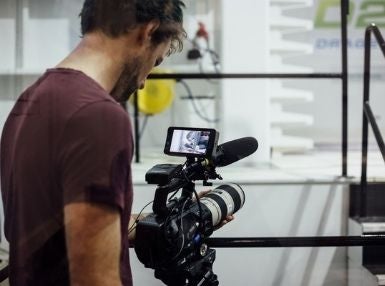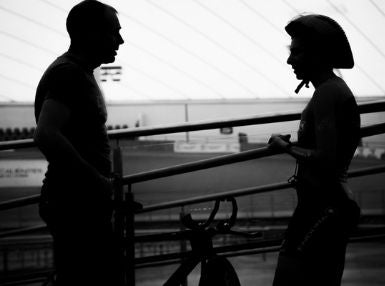 ENDURA'S THIRD HOUR?
Bussi's 'can do' attitude to social media is symptomatic of a wider approach to life. That she should be forced to draw so deeply on her inner reserves to publicise her career speaks volumes for her integrity. Her confessed shyness has significantly greater charm than the attention seeking selfie generation, even if it is a trait she must overcome to reward potential backers with publicity.
"The point is not to become rich. We've already spent a lot of money, and I can tell you that we do not live in big houses, or stay in five star hotels."
Her first attempt at the Hour Record has proven her credentials; physical and emotional. There is little doubt that Bussi has what it takes in athletic terms, and her story is inspirational. Any who have heard it will wish her continued success, not least those who were involved in her Mexican adventure.
Endura has been at Bussi's side thus far, equipping her with its leading edge Encapsulator speed suit and Aeroswitch helmet, both designed with Drag2Zero's Simon Smart. Further, the Livingston brand funded Smart's presence in Mexico to assist Bussi in her final preparations inside the Aguascalientes velodrome.
Brand Director Pamela Barclay says that the willingness shown by Bussi and her husband to launch an outsider's attempt at the Hour Record embodies the brand's maverick spirit, adding a new dimension to Endura's association with one of cycling's most illustrious titles.
"Both Alex Dowsett and Dr Bridie O'Donnell used our Encapsulator suit to break the Hour Record, so we knew Vittoria was well-equipped for her own attempt. To have come so close, in a self-funded attempt, is as much a testament to her determination, and the support of her husband Rocco, as it is to her athletic ability."
A doctor of pure mathematics and world class athlete, there seems little that Bussi cannot do. Attracting the support for a second attempt at the Hour Record is another, significant challenge, but if it can be met with determination and tenacity, who would bet against her overcoming it?
Endura's role in the story so far seems natural. With two Hour Records already on the palmares of the Encapsulator suit, a third would complete a very specific hat-trick. A record gained by a maverick outsider might be the most fitting yet.
FOOTNOTES
Images by Sean Hardy and Falk Meier
© 2021 ENDURA