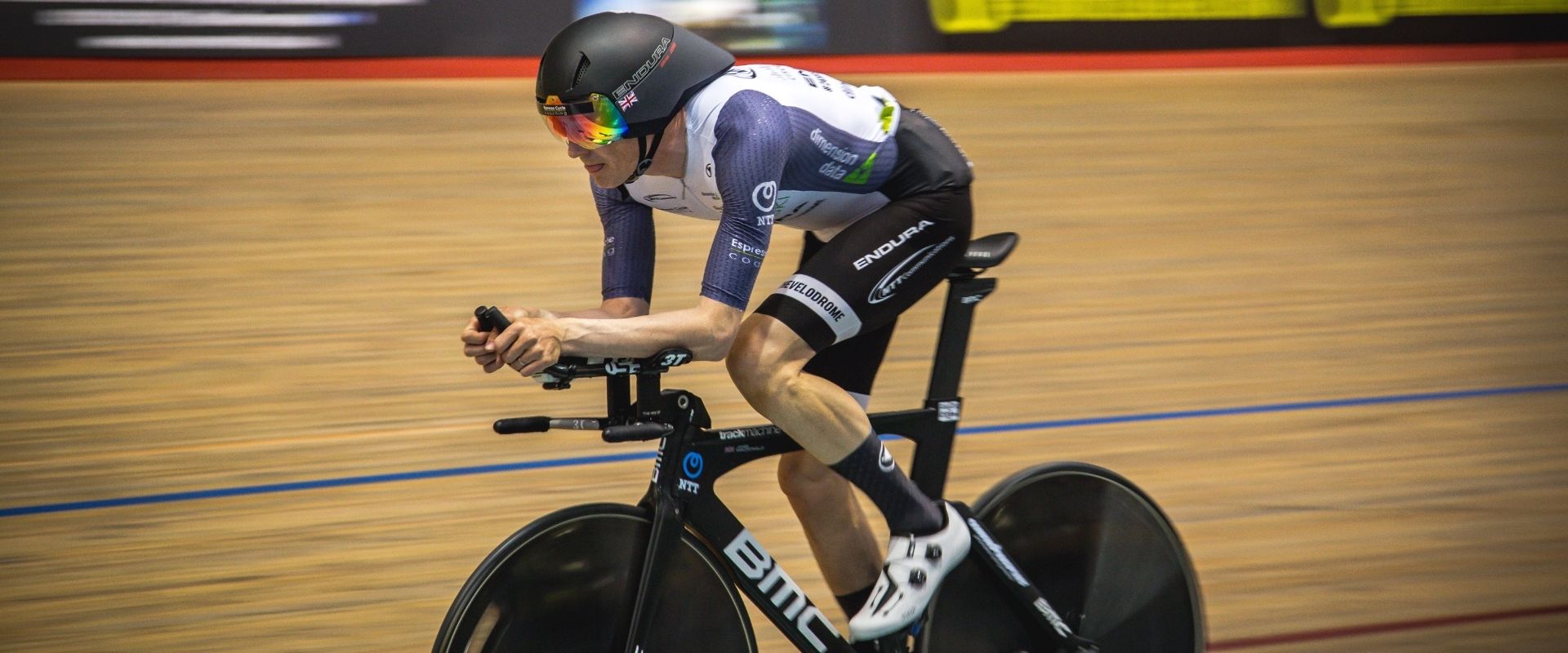 JAMES MACDONALD
24 Hours of Mind Control
For all the pleasures of cycling, every rider, no matter their age or gender, knows something about discomfort. At a certain point in everyone's riding 'career' we have – all of us – suffered from a pain in the 'saddle.' Invariably, it passes and the more you ride, the less uncomfortable it becomes. Besides, you can always ride out of the saddle for a bit, or squirm your way to momentary relief.
Well, bearing that in mind, try to imagine riding non-stop for 24 hours on a fixed wheel track bike. Obviously, you've only got one gear and there's no freewheeling. Assume too that you are riding in Newport Geraint Thomas covered velodrome, trying to set a distance world record, so you are also tucked into an aerodynamic position. Now that's a real challenge, although it's one that ultra-endurance competitor James MacDonald is familiar with.
The 48-year-old Scot already holds the record for the 'LEJOGLE'. The what? For those in the know, that's the Land's End-John O'Groats-Land's End ride. While for most, the one-way LEJOG (you can work it out) is more than enough, but riding up and then straight down again is a real undertaking. Back in 2017 James set the fastest time for that ride in five days, 18 hours and three minutes, taking three hours off the previous best time. From that perspective, riding for a mere 24 hours seems like a veritable sprint event, although for a 'normal' cyclist the challenges associated with such a record are mind-boggling.
...the mind is the key because if pain is mainly in your head, and if you can – literally – manage that, then you'd be surprised what you are capable of.
Actually, for ultra-endurance rider MacDonald, the mind is the key because if pain is mainly in your head, and if you can – literally – manage that, then you'd be surprised what you are capable of. In James' succinct summary, a 24 Hour record attempt can be summed up as "pain management, force feeding and trying to ignore the nausea."
It's a far cry from MacDonald's bike racing debut, when, as a member of the Edinburgh-based Dunedin CC, he competed in short distance time trials and road races. A job with Cisco Systems got in the way of his competitive riding but, through work, he started riding again in 2011 and took part in the Deloitte Ride across Great Britain multi-day events.
"I noticed that I seemed to be able to keep going when everyone else was getting really really tired, or start complaining about sore knees or Achilles tendons – it just didn't seem to affect me." That led him, in the end, to the 2016 Race Across America (RAAM). "I couldn't get it out of my head, I just thought it would be a great thing to do, to be able to look back when I was 70 and think I had ridden a bike across a continent."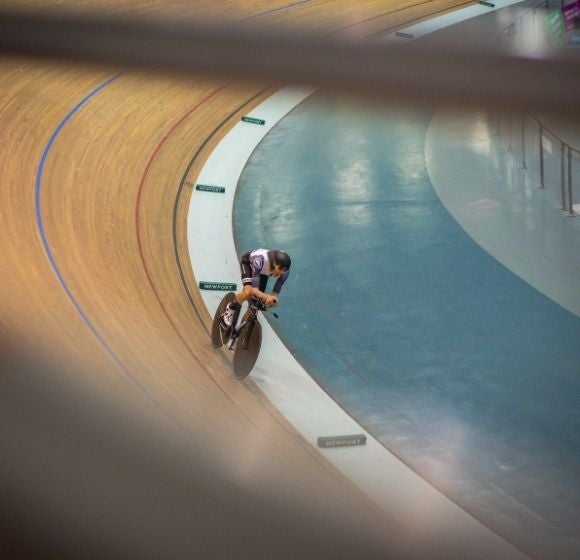 It seems that among the ultra-endurance fraternity the 24 hour distance record exerts a grim appeal and there was little doubt that James would at least 'have a look.' Since 2017 that look has turned into total focus. "I was working with coach Gary Hand before the RAAM and when I decided to go for the 24 hour record, we split my training into phases – gym work to build core strength and work the muscles needed to support hours in an aerodynamic position, then building my V02 max which was lots of tough two hour road sessions punctuated by intense interval efforts. There were also long, slow distance rides which could be between 10 and 16 hours at a time, trying to keep in a specific power output and heart rate."
You can, as James has pointed out, train your body to cope with just about anything.
For most cyclists the pain in leg muscles, knees and the sheer fatigue as well as the deep ache in the backside would be enough to stop them, but the real issue facing James was fuelling his ride. Although James is a remarkably efficient aerobic machine (he uses fewer calories to ride at a given power output than the average rider), he still needs to eat during the ride. "In RAAM and LEJOGLE it's possible to eat easy-to-digest solid food like rice pudding, and we tried that on track, but it just wasn't possible. The air in the velodrome is so dry I was gagging on solids, I just couldn't swallow, so we worked on baby foods, liquids, gels and yogurts." You can, as James has pointed out, train your body to cope with just about anything. Not that James was simply relying on mental toughness.
In an era where data gathering and measurement pervades every aspect of life, it's no surprise to discover that James' record attempt was 'data assisted.' To be specific, Dimension Data – sponsors of the World Tour cycling team – helped James in both preparation and actual riding. Given he works for Cisco Systems James is no stranger to the digital realm and was happy to embrace whatever help he could get from the Dimension Data team led by Tim Wade.
Wade admitted that given the plethora of data sets available to coaches and riders, it's important to get to the crux of the issue, to try to stay focused on the 'stuff' that really helps. "We have all these moving parts that need to be assessed before we can get to the data sources that we'd like to actually use. The usual way we approach this is to discuss with experts in the field what it is they are looking for and then we can understand how and if we are able to achieve that. When we came to look at the work with James, we asked a simple question to the performance team, what information do you need to understand in the moment to gauge how James is doing and make the best decisions?"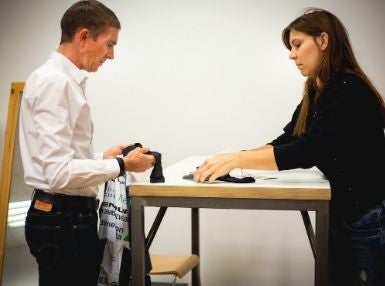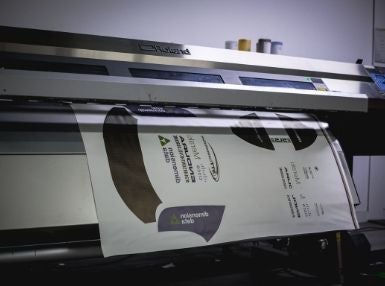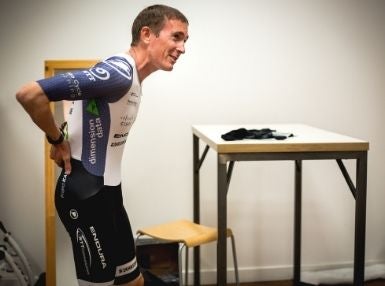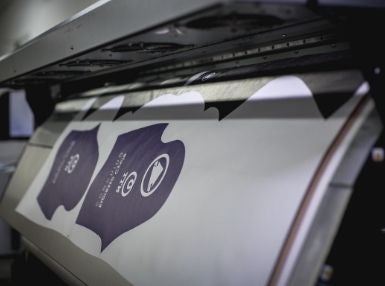 When it boiled down to it, what James really needed was fairly standard – average speed, current speed, distance covered, power output and how many calories he was burning. Given the problems of feeding on a track bike and the difficulty James had in digesting food, over-feeding would be an additional stress that James didn't need to deal with.
"We went with a Formula 1 race model," explained James, who, being at the sharp end, knows what he needs to hear and process better than most. "The thing is that, just like F1, the crew at trackside has masses of information, but it's the crew chief who looks at it, summarises it and then passes on what he thinks is important to the man on track. That's what we did."
In the end, it still comes down to the rider pressing on the pedals. All the data in the world won't make that any easier...
Although there are sensors and algorithms to collect heart rate, power, cadence and speed from bikes, Tim and his Dimension Data team wrote new protocols to improve the accuracy of the real-time speed and power data, given that James was operating on very fine margins – his record attempt was calculated at maintaining a power output in a four Watt window. In other words, if James' power output was four Watts down on his target, his record bid would fall short.
In the end, it still comes down to the rider pressing on the pedals. All the data in the world won't make that any easier, all it means is that James was getting the most forward momentum out of each pedal rev. It was down to James to make sure he was pedalling hard enough and fast enough. Dimension Data helped him make sure he was getting sufficient calories inside him and, on the outside, Endura made sure he was getting as much speed as he could out of that fuel and his pedal stroke.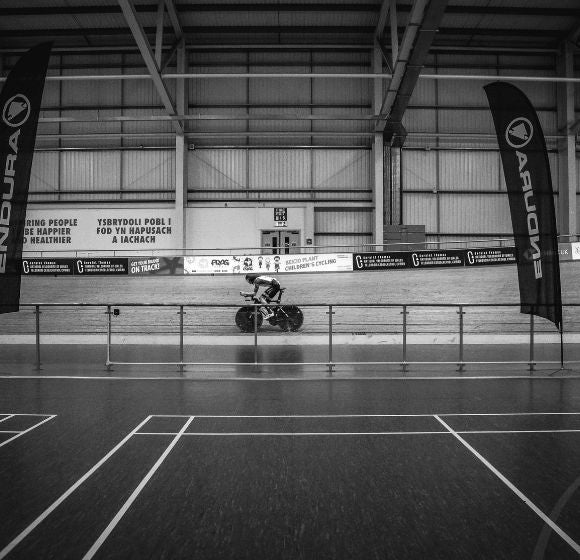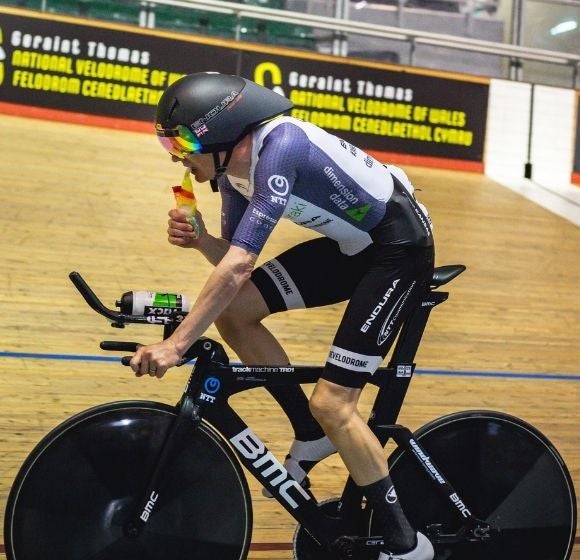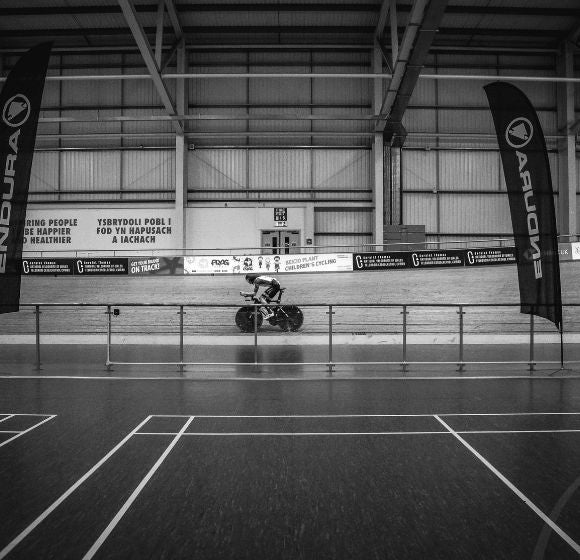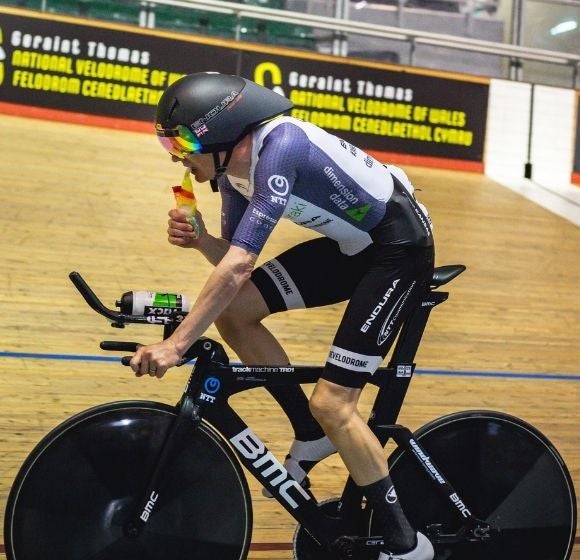 James' custom-made Endura D2Z Encapsulator Skinsuit is, in fact, the product of much computer-aided analysis. Sleek and air-resistance cheating (while obviously the seat pad needs to be as comfortable as possible), the overall fit has to be spot-on and in James' case, Endura went the proverbial extra mile. "Endura had made me thermal Speedsuits for LEJOGLE, which meant I could ride at night or in the cold without wearing a big jacket, but for the 24 record attempt the raised silicone chevrons were optimised in terms of design to work best at 40kph rather than track and short time-trial designs, which have to cope with air-flows of 55-60kph. And, unlike other suits, mine has pockets!" laughs James. "I've got three pockets in my back, two slim ones at either side for gels and the one in the middle, divided into two, for radios. The fact that I have pockets means I can carry more food, so each time I slow to take on food, I can take more on and store it, meaning – obviously – I don't have to slow to take food on as frequently."
James did, however, still need to slow down on track to take on food and fluids throughout his record attempt and it was hydration that undid his effort. Unfortunately – and uncontrollably – the weather on the day of James' effort was unusually hot in South Wales, at 24 °C, which meant the temperature inside the velodrome was much, much warmer than anything James had trained in before. "My heart rate was much higher and my throat and lungs were really irritated," said James. Hydration and overheating were big issues, so much so that James had a water bottle on his bars which, alas, dripped water on his wheel and...he crashed.
"I had done eight hours by then and I thought it was all over, but after I got bandaged up, I went again and rode for another six hours. The problem was that after the adrenaline had worn off, I started to hurt. I had banged my elbow and hip hard and was shifting my position to try to stop irritating the wounds, but that was causing me more pain. My elbow was banging off my knee I was so twisted around," explained James.
Of all the ways for the bid to falter, this was among the least expected. "We've learned so much from his attempt - in every area - and Newport velodrome want me to come back and try again, but in winter when the temperature will be much lower. To be honest, given that I only rode for 15 hours I feel a bit short-changed, so, we'll see," laughed James, bloodied but unbowed. Those ultra-endurance riders are, truly, a breed apart.
FOOTNOTES Words by Kenny Pryde, Photos by Eilidh McKibbin. Newport, South Wales, UK
© 2021 ENDURA