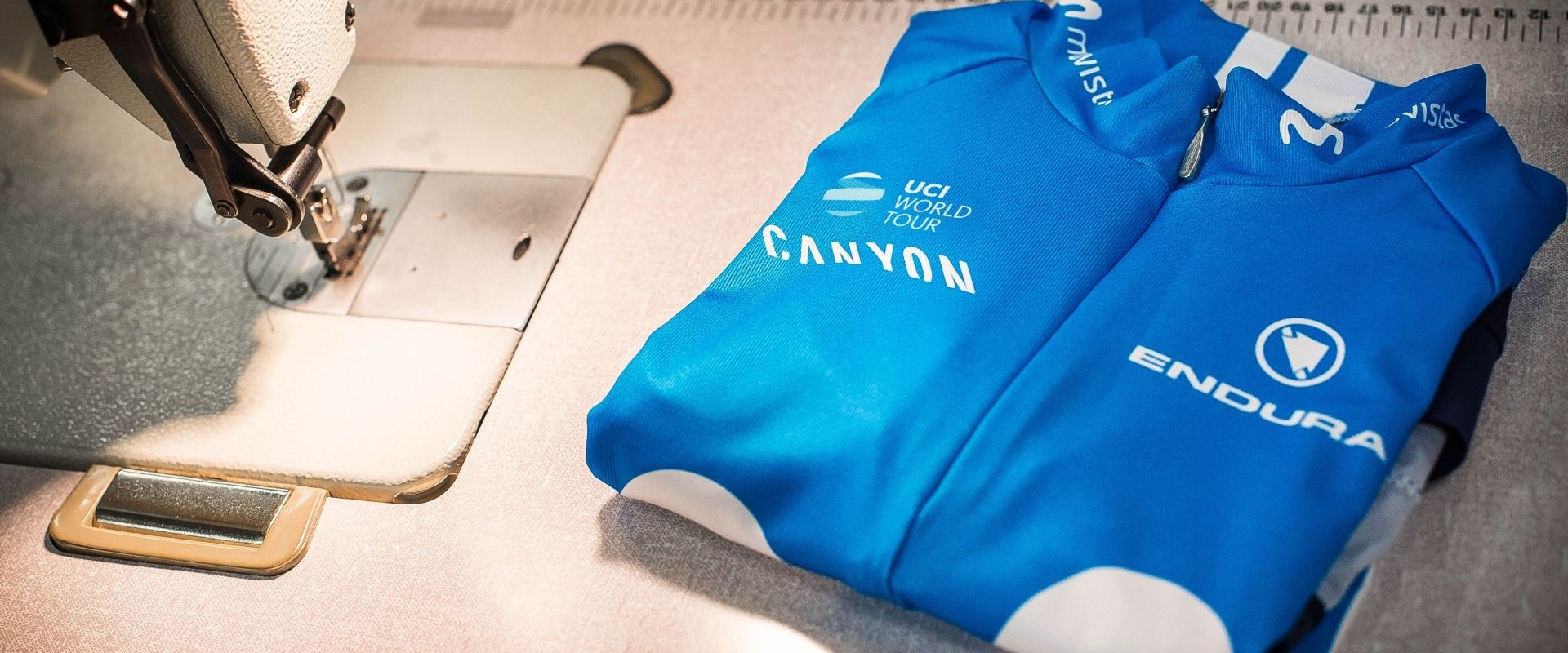 ENDURA AND MOVISTAR TEAM
Hugely successful partnership to finish at end of 2019
Endura's six year partnership with Movistar Team saw the Scottish apparel brand clothe one of the most highly decorated outfits in professional cycling and set Endura on an intensive product development path that radically changed both its road clothing line and its culture of innovation.
The end of the 2019 season however, sees the partnership come to an end. In this edition of Renegade Stories we'll be exploring what was achieved during the partnership and why Endura have chosen to draw it to an amicable close.
The collaboration with Movistar Team has seen more than 180 race wins, three Grand Tours (Giro 2014, Vuelta 2016, Giro 2019) a World Championship, multiple Monuments and track cycling's blue ribbon Hour Record. The end of the 2019 season will mark the closure of what's been a hugely rewarding chapter in Endura's history as they take a step back from the WorldTour.

When speaking to Jim McFarlane, Endura's founder and Managing Director, it's clear that the road to the Movistar Team sponsorship deal was a long one and borne from a desire to emphasise the company's credentials in the world of road apparel, but more importantly was identified as a platform for innovation.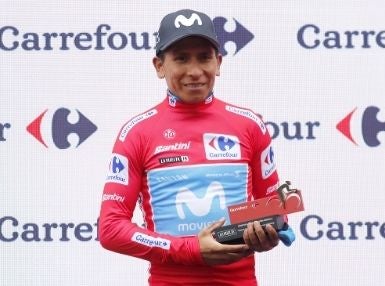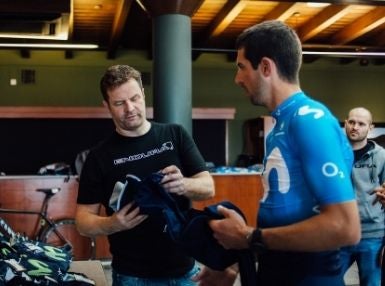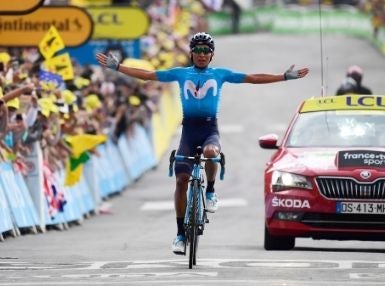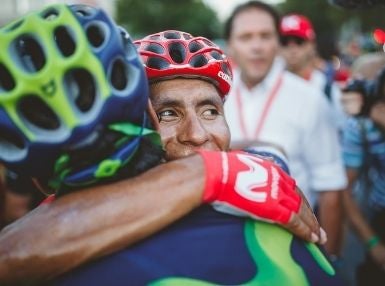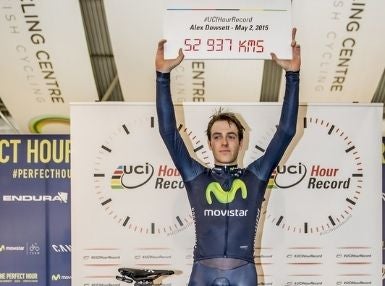 Without wanting to tell tales out of school, not every brand that sponsors a cycling team actually develops and manufactures the clothing that carries their logo – it's an open secret that one top tier team's first two clothing partners had their kit made by the same third party. Not so with Endura, whose extensive manufacturing plant in Livingston produces over 50,000 garments a year for teams both big and small. Owning the manufacturing process from end to end was key in being able to introduce cutting edge fabrics, construction techniques and new technologies to the team's kit.
The escalation path is clear - initially getting on board with West Lothian bike store Pedal Power to create a team that morphed into the highly successful Continental registered Endura Racing the next logical step was merging with Team NetApp to create the Pro Continental Team NetApp-Endura, that won a stage of La Vuelta in 2013 and went on to claim a Tour de France wildcard the following year, by consistently punching above its weight. Second division teams suffer from the then virtual closed shop of the WorldTour and so to move on, Endura opened discussions with Movistar Team more than a year ahead of beginning their sponsorship.
Despite their unwarranted reputation as an old-school team, Movistar Team's technical department is highly demanding of their partners and their riders know that their equipment needs to at the very least match, if not exceed, the best available elsewhere in the peloton. Word spreads quickly in the bunch, as anyone who heard Alex Dowsett's partially off-mic comments after Glasgow 2014's time trial might have noticed. The demands of Movistar Team's Technical Director Alfonso Galilea were such that Endura chose to defer by a year in order to get their offering fully up to scratch, a decision that McFarlane describes as being "absolutely the right thing to do".
During that year, development in fabrics, pads and aerodynamics, the latter in collaboration with Drag2Zero's Simon Smart, continued at pace in Livingston, with extensive testing and feedback from Movistar Team's most trusted riders, including their road captain Pablo Lastras, ahead of the partnership being launched in late summer 2013, with the kit revealed officially at the team's 2014 season launch in Madrid.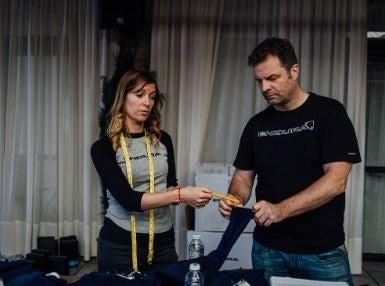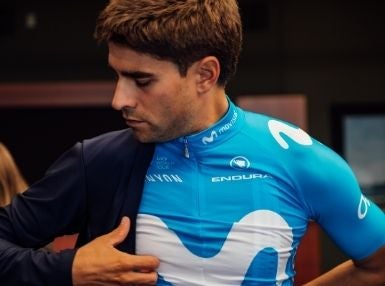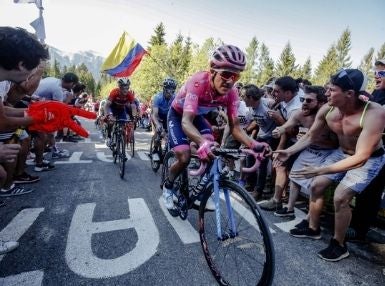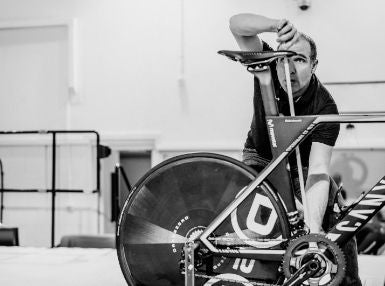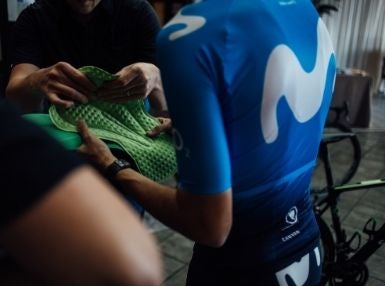 What followed is a stunning collection of results which makes for incredibly impressive reading. However, for a company as ambitious and rooted in substance as Endura, going racing is great fun, but it has to be sustainable and to make a difference beyond mere marketing fluff. Crucially it helped to drive a culture of ambition throughout the firm as Endura strove to exceed the gains being offered by other technical partners.
The list of technologies deployed during the development process is both long and proved to be at the cutting edge of aero gains in cyclesport. A lot has been written about Endura's collaboration with Simon Smart and the countless hours of wind tunnel testing in Drag2Zero's facility at Mercedes AMG Petronas F1 Team's campus in Brackley, but to get the most of expensive wind tunnel time, Endura and their partners turned to 3D scanning and 3D printing to help squeeze the most out of expensive wind tunnel time.
Scanning was the solution to two problems. The first was that you can't necessarily get access to take riders physically to a wind tunnel and the second is that they fatigue when they are there. Aero testing is all about consistency and repeatability, so by creating a 3D avatar of Alex Dowsett and using that 3D-print an Alex sized, moving mannequin Endura and Simon Smart had a subject that could be used for more extended periods of testing.
The culmination of all that work was the Surface Silicone Topography (SST™), an exclusive, patent pending technology that brought together Endura's knowledge of advanced material science and ground breaking garment construction with Simon Smart's undisputed knowledge of aerodynamics that theoretical ideas to the road racing world. Utilised in team kits for Movistar Team and Bigla Team and also in Bridie O'Donnell and Vittoria Bussi's Hour Record breaking skinsuits, Endura's innovative use of 3D silicone chevrons was simply too fast for cycling's governing body and it was banned for use in UCI competitions in early 2019.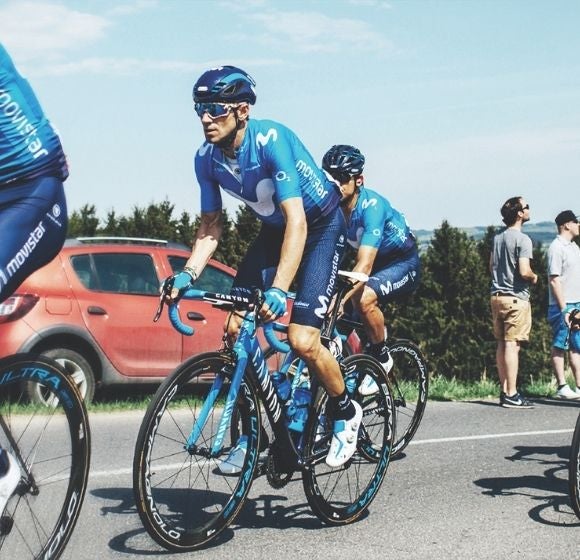 In addition to the list of technological advances and long list of results, McFarlane is immensely proud of helping Movistar Team launch a Women's WorldTour squad for the 2018 season, one which is seen as an integral part of Abarca's sporting set-up that it doesn't need a gendered prefix or suffix. With in-house development and production, Endura were able to offer all riders access to the same kit – from overshoes to World Record breaking aero technology for time trials.
So, with the partnership offering ongoing success, why are Endura choosing to step back from the WorldTour stage? The escalation route to the top level in road cycling sees Continental and Pro Continental teams hit glass ceilings where access to higher level races is limited and so too the WorldTour where progress in technical apparel is limited by the governing body and the prize for innovation is seeing technological advances banned. Endura reached a fork in the road and have chosen to avoid the developmental dead end currently being enforced by the UCI.
Where are Endura heading next? McFarlane is excited about 2020 and beyond, a period where the company will re-focus on the substance of advantage, continuing to develop apparel and accessories for real world riding taking with them the self-confidence that comes from having helped Movistar Team win consistently throughout their time together. Advanced aerodynamics work continues with Simon Smart, focused on the triathlon world, where technological development is not so constrained and we can also expect to see new ranges to meet the needs the hardcore roadies (whether that's on tarmac or gravel). That said, Endura will keep a watching brief over the WorldTour and don't discount a return to the pro peloton in the future.
FOOTNOTES Words by Martin Steele. Photos: Movistar Team (Bettini Photo, Chris Keller-Jackson, Gomez Sport), BrakeThrough Media, Benedict Campbell, Sean Hardy, Eilidh McKibbin. Endura Ltd, Livingston, UK
© 2021 ENDURA