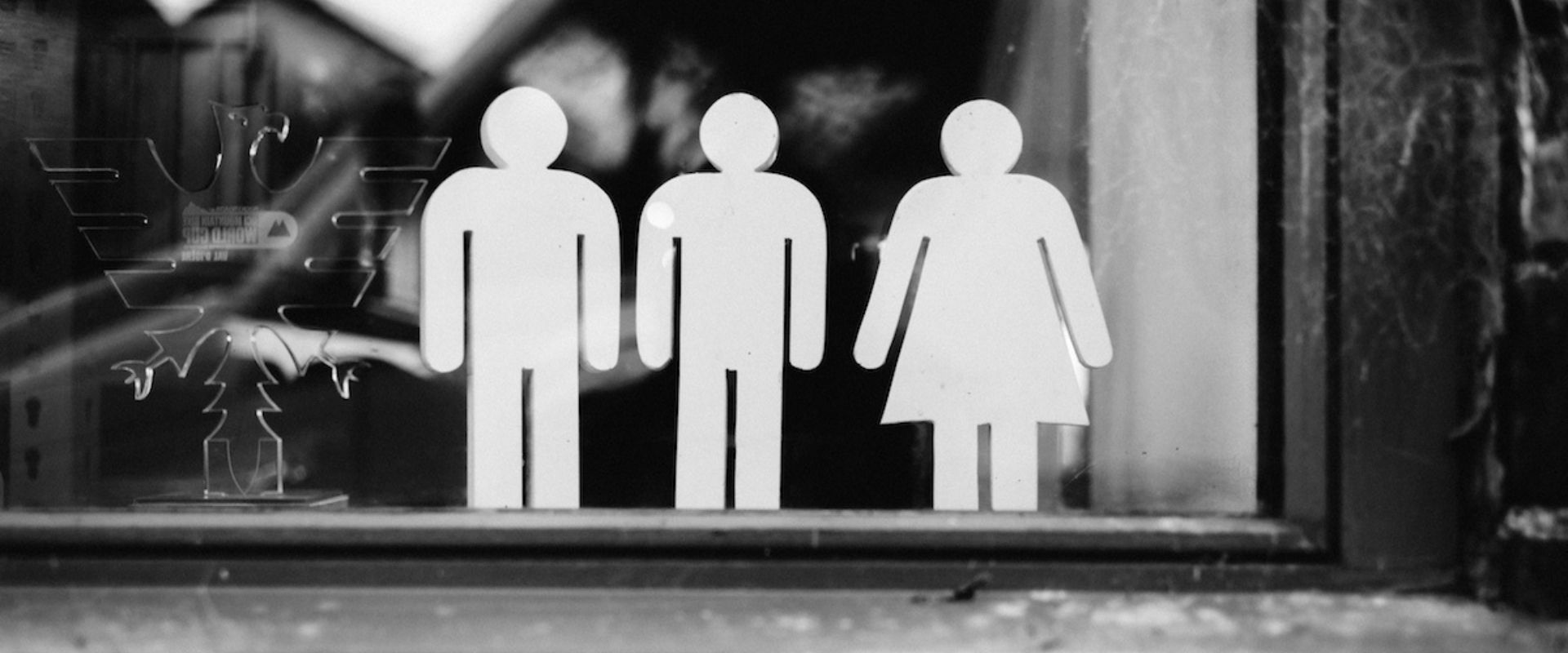 TREK FACTORY RACING
Endura and the Athertons
DESTINATION UNKNOWN
We're collected in a van from a market town and driven across the border. The road ahead dips and twists and rises, and carries us deeper into the countryside.
We're dressed for the cold, and for half-expected rain, but the temperature is not low and the sun shines brightly from a clear sky that hangs over an uncommonly beautiful landscape.
"The Athertons - cool, fearless and wildly successful in the most adrenalin-soaked of all mountain bike events - are the nicest bunch you could hope to meet."
The van presses forwards, seemingly guided by its own senses, while the man at the wheel describes those he is taking us to meet. He knows them well: their strengths and weakness, their foibles and idiosyncrasies, their courage and aggression, their instinct for fun, and their dependence upon each other.
They have known the greatest success, and suffered the most serious injury; lived the high-life and chosen to hole up in the country. They are experts in their field, stars of their sport, but grafters, without exception, even if their talent is exceptional.
Finally, we turn from the twisting road and stop at a remote cottage we would never have found by our own devices. We pull up moments before two of our hosts, who have driven together from locations still more remote. The last of the trio to arrive lives here.
They are friendly and welcoming, and funny and good humoured, and exactly as you'd imagine they might be, and not at all like that. They are cool, and in the case of the two who still compete, very obviously athletes, even if the third, bearded and dressed in khaki jacket and flat cap, might be the most gifted of them all.
Wales on a dry day has few competitors for rural beauty, and the Athertons (for it is they) - cool, fearless and wildly successful in the most adrenalin-soaked of all mountain bike disciplines - are, at first glance, the nicest bunch you could hope to meet.
To know them will take longer, but we have come with tools to accelerate the process: an i-Phone set to record, and a camera, operated by a photographer with a rare eye for detail. Oh, and we have come bearing gifts from Livingston. Lots of them.
SPECIAL DELIVERY
To see the Athertons surrounded by a mass of Endura clothing is like witnessing a homecoming of sorts: both have been pillars of the mountain bike community for longer than either party might care to remember.
Spread across the floor of Atherton Racing HQ is more clothing than one could shake the proverbial stick at, and placed in the hands of the three siblings and their young apprentices are the racing jerseys made by hand in Scotland.
"To see the Athertons surrounded by a mass of Endura clothing is like witnessing a homecoming of sorts."
There are shorts and gloves and hoodies and (whisper it) jackets from Endura's road collections, all eagerly tried. There is leisurewear from the One Clan collection, inspired by Danny MacAskill, another Red Bull athlete, and now Trek Factory Racing stablemate in Endura's clan.
There are gloves (boxes of them), jerseys (short-sleeved and long), and jackets of every conceivable type (windproof, waterproof, and windproof and waterproof), including the multi-award winning MT500 Jacket II.
Brand Director Pamela Barclay and Brand Manager Ian Young have come armed with expertise and measuring tapes, and with pens and notebooks, ready to jot down any bespoke requirements for the custom division at Endura's Livingston HQ.
Typically, the partnership's potential for product development is its chief attraction for Endura. The brand has an unrivalled pedigree in aerodynamics and two UCI Hour Records to prove it; the fruits of an ongoing relationship with Drag2Zero's Simon Smart, whose operations are based at the Mercedes-AMG Petronas F1 wind tunnel in Brackley, Northamptonshire.
"There is a buzz around aero gains across all tribes of racing right now, and we plan to bring our proven expertise and manufacturing might in this area to bear on the downhill course," Barclay explains. "Watch this space."
She continues: "We've wanted to work with the Athertons for some time now. Their success is a given, and to that extent, a partnership is a no-brainer for Endura, as we already work with a host of world class athletes, across a range of cycling tribes.
"Dan, Gee and Rachel offer something more, and embody the Endura principle of Renegade Progress. Sometimes, you have a hunch that a group of people share your outlook on life, and we've always admired the way they go racing: with commitment and dedication, but an unmistakable sense of fun. It already feels like a good fit.
"Dan's Dyfi bike park project could have real significance for Welsh tourism, Gee is a world class rider at the top of his game, while Rachel's dominance of women's downhill racing speaks for itself; not that she is one to let others speak for her – a quality we admire immensely at Endura.
"We also share a passionate vision of how action sport can inspire youngsters, and look forward to working together on projects that can unlock their potential."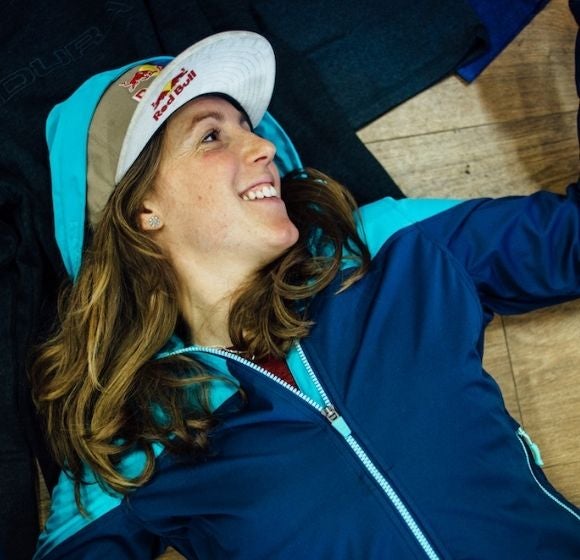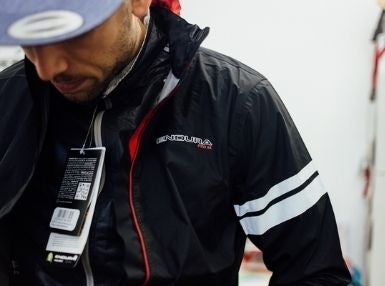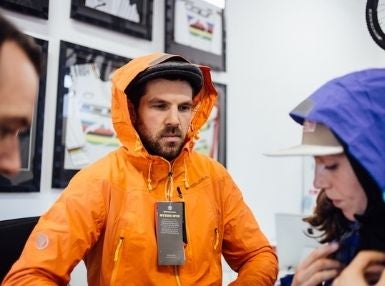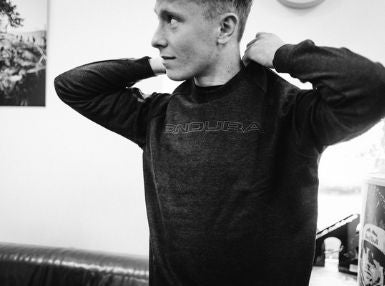 COS I AM A GIRL
Rachel Atherton is a multiple women's downhill world champion, the gladiator in the Red Bull helmet, the super fast female who races "like a girl, cos I am a girl", to quote her Instagram bio.
She's cool, but you already knew that, right?
"Rachel is a mass of contradictions. She is, in short, a real person, and like most living, breathing human beings, too complex and intelligent to label."
Things you might not know about Rachel Atherton:
That she once yearned to compete at an Olympic Games, and imagined that she would one day join British Cycling's track programme.
That she wonders now if downhill mountain biking even needs Olympic status, such is its global profile and intoxicating mix of speed and adrenaline ("wicked fun", to use her own description).
That she is fiercely proud of her sport, but believes it still has a way to go on equality issues. That her own success does not stop her worrying about the challenges other women face in making a career from sport.
That she believes social media is hugely empowering for female athletes, and tries to present as honest a portrayal of her own life as possible - dog walking, as well as champagne moments - to her followers.
That she fears losing more than she enjoys winning. That in the moments before hurling herself and her bike down a mountain side, she wonders if it's the very best idea she's had. That speed is fun, and that she is fastest when racing, making racing the best fun she can have.
That the "brutal, unwavering support" of her family is the bedrock of her career. That team manager Dan Brown is like family. That she is prepared to argue with Brown and her brothers for the biggest slice of the Atherton Racing cake.
She is the self-confessed "guinea pig athlete", trained to ride at speeds beyond the forces her body can withstand when things go wrong. She is the relentless winning machine, who admits that when her eldest brother retired, the dynamic of her race weekends changed completely.
Rachel Atherton, in case you hadn't noticed, is a mass of contradictions. She is, in short, a real person, and so a challenge to easy marketing clichés that might brand her, conveniently, as "feisty" or as "a woman in a man's world." Like most living, breathing human beings, she is too complex and intelligent to label.
Rachel is simultaneously downhiller and dog lover; daughter, sister and girlfriend; five times the overall winner of the UCI World Cup, and four times UCI World Champion. She is a prize fighter, lost beneath the giant brim of her Red Bull cap.
She's cool, but you already knew that, right?
GEE FORCE
Gee Atherton is easily identified as an action sports hero. Tall, dark, and combining the physiological trick of appearing at once lean and bulky, he has the look of a man who might fly down a mountain side on a blood red bicycle, before leaping behind the wheel of a rally car and speeding through a forest. All of which is to the good. It is exactly how he spends his time.
Less obvious, if judged solely on appearances, is his unofficial status as decent bloke. It is Gee who puts us at our ease when we arrive at Atherton Racing HQ - a facility adjacent to his home.
"If Gee has the look of a man who might ride a blood red bicycle, and speed through forests at the wheel of a rally car, then this is exactly how he spends his time."
It is Gee who insists upon us accepting further helpings of homemade shepherd's pie at lunchtime. If he distractedly strokes a cat while we conduct our interview, this should not suggest a Bond villain, even if his looks and unquenchable passion for speed might have him marked out as a creation of Fleming.
The other thing to note about Gee is his intelligence. If Rachel is garrulous and Dan direct, then Gee is a man who discusses a topic in detail, almost without hesitation, deviation or repetition. When I ask if there is a skill set that can be transferred between downhill mountain biking and rally driving, he describes the judgement of speed, line, traction, braking points, grip levels and changing conditions.
He might have got away with "yes", were he so inclined, but Gee is not one who conforms to the stereotype of mountain biker as air-headed thrill seeker. The Athertons have never disguised the sheer dedication required to win World Cups, he explains, before talking at length again, this time about a training regime geared in equal measure to performance and injury prevention.
He is a mentor to the team's new recruits, as well as a member of downhill mountain biking's first family. He talks of constant progression, and perpetual motion; of continually asking himself which areas he could work harder upon. This is not to suggest a one-track mind. For Gee, success and enjoyment are two sides of the same coin.
"It's important to enjoy it," he explains. "It's important to have fun, but for me having fun is doing well and being successful, and knowing I'm riding as well as I can at that time. That's always been the case."
Wise words.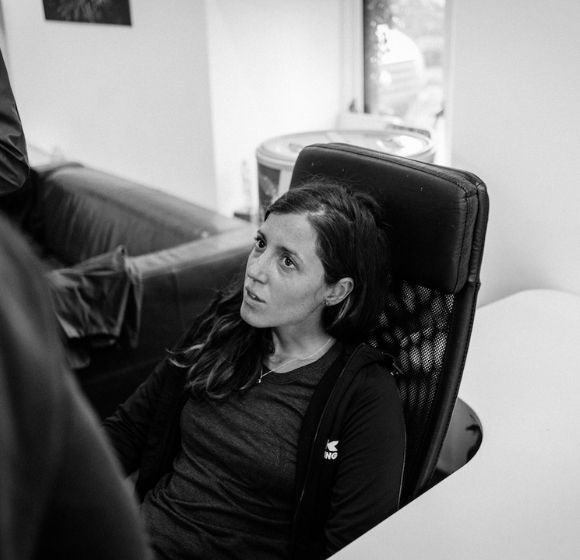 RIDER'S EYE, RACER'S HEART
Any of the nearly 631,000 YouTube visitors who have watched the film of Dan Atherton shredding his Dyfi bike park creation will understand that the eldest of the three siblings is one who now rides purely for pleasure.
A broken neck provided the catalyst for his departure from racing, but this is surely the World Cup's loss, rather than his own. Embedded in the Dyfi forest, building a bike park with a rider's eye, and living an 'off-grid' existence with no television or phone, Dan is a man in his element.
"Dan's effortless riding, strangely, puts one in mind of Roger Federer, who, while still competing, plays only to explore the limits of his talent."
The aforementioned film showcases his impossible lightness of touch - tabletops and road gaps cleared effortlessly, tree stumps impudently skimmed - that, strangely, puts one in mind of Roger Federer, who, while still competing, plays only to explore the limits of his talent.
Dan seems similarly placed. A member of downhill racing's pioneering generation, he surely has nothing left to prove. To ride as an exercise in gracefulness must surely be a privilege.
"Is this another way of saying 'old?'" he says, with a grin, instantly grounding our flight of fancy.
He certainly carries the appearance of an elder statesman, even if riding is now an extension of his passion for building trails. Third at the 2017 Red Bull Hardline event, admittedly held in his Dyfi backyard, showed how quickly he could return to the upper echelons of the World Cup, were he so minded.
He is not. Dan has survived the bleakest times, glad to retreat into his headphones and his own psyche in the period immediately after breaking his neck; glad of the seeming indifference of the hospital nurses. Forced back on himself, he discovered a strength to eclipse any he had shown in competition.
His thoughts on a host of topics surrounding downhill mountain biking are worth hearing, notably on the role the sport might play in helping the Welsh economy in these post-industrial, and soon to be post-Brexit times.
Dan is quick also to identify a shift within the sport from racing to bike parks. The need to race simply to enjoy regular runs and uplifts exists no longer. It speaks volumes that he mentions this in passing, rather than to promote his own venture.
When I suggest that Dyfi might benefit from this change in emphasis, he agrees almost reluctantly. "Maybe." The racer continues to exist, just below the surface of a still formidable rider.
REHAB AND RECOVERY
All three Athertons have known the pain of injury; Dan, most seriously of all. In the case of each, it has derailed their career to a greater or lesser extent. For Dan, as we have discussed, a broken neck proved the catalyst for his transition from racer to trail builder.
Last season was tough for both Atherton siblings still racing, but it is their ability to endure the painful process of crashing and recovery, the endless of hours of rehabilitation, and the slow climb back to the top of their sport, that marks them as champions, as much as the rainbow jerseys.
"The immediate shift in focus from winning to recovery is not easy, and mental scars take longer to heal than their physical counterparts."
"I haven't got over that one yet," Rachel says of the crash last year in Fort William that ended her World Cup dominance. The second, suffered in qualifying for the most significant race of the year, ended her reign as World Champion.
"In the previous two years, I'd won everything, except for the first World Cup in 2015. I had a winning streak: I think it was fifteen in a row [13 rounds of the World Cup and two World Championships]. You get so used to winning, and of course it means so much, but you win and you win, and then suddenly, when you're hurt, you're no longer in contention."
The immediate shift in focus from winning to recovery is not easy, and mental scars take longer to heal than their physical counterparts. Still, there is truth in the adage that experiences that fail to kill make the recipient stronger. Dan, after all, is the living proof.
Like Rachel, Gee was badly injured at Fort William in 2017. The incredulity of the medics, when he suggested he would return for the second half of the season, spurred him through the recovery process.
"Having that goal helped me to recover so much; having that carrot dangled in front of me," he explains. "It forces you out of the hospital slightly earlier than you should. It forces you into physio slightly earlier than you should. It forces you onto the bike slightly earlier than you should. You're constantly forcing yourself to go a little bit further, a little bit sooner. And that means you can race again."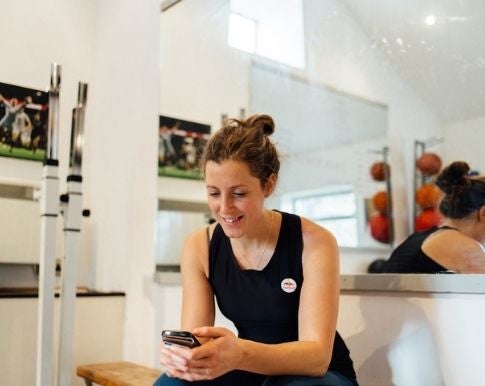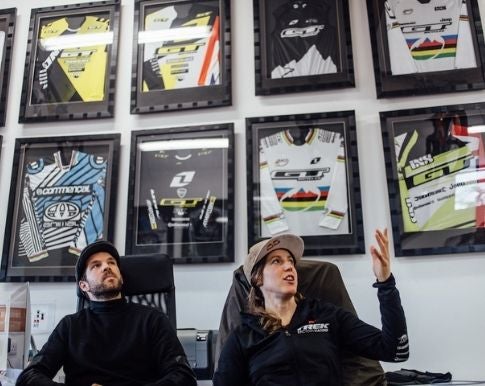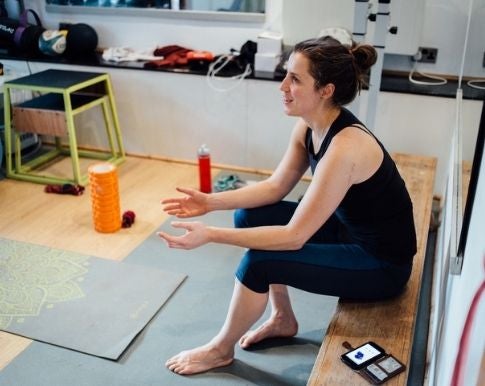 TECH SAVVY
There is much to like about Atherton Racing's HQ: the stunning scenery that surrounds it, Benji, Gee's Bengal cat, and a kitchen flooded with daylight, in which we all gather for the aforementioned shepherd's pie. And then there is the workshop.
It leads from a garage containing - what else? - Gee's rally car, and a sizeable number of bikes; some pristine, others caked in mud. The workshop is an almost clinical environment; one that might also serve as a laboratory, such is its cleanliness and order.
"Like all racing machinery, the Athertons' bikes attempt to balance strength and lightness, uniting a sophisticated carbon chassis with giant shocks."
Two workstands command centre stage, each holding a Trek downhill bike of the type that looks fast standing still. Like all racing machinery, the bikes attempt to balance strength and lightness, uniting a sophisticated carbon chassis with giant shocks, front and rear.
"If Peaty [Steve Peat] and those guys had the bikes, ten or 15 years ago, that the young kids have these days, they would have been flying!" Dan says, smiling. "These days, the technology is so advanced."
He believes that the strength of the current downhill scene comes mainly from technology. Things have changed dramatically since he joined a pioneering generation.
"The technology today is so amazing, and everyone assumes and expects these days to be on the very best bikes, but I remember when I was racing, even up to national standard, if your shock was blown, you'd tie an inner tube around your seat to try and slow the rebound, and just do anything you could to get the bike down the hill."
Dan does not decry the new generation, or insist that his was better, or had things harder. He merely notes a change of emphasis in downhill racing, and how that change is driven by technology.
"I think the margins are getting smaller and smaller because everything's getting lighter, faster, stronger. It brings those margins down quite a lot, and the riders are getting used to that, so they're having to train even harder. It's just the natural progression of the sport, I suppose."
YOUNG GUNS
The sport's natural progression has led, naturally, to an influx of younger talent. Dan might already be classed as an elder statesman, and his generation - the aforementioned Peaty, and luminaries like Greg Minnaar (still highly competitive) - as pioneers.
It's a trend that Trek Factory Racing has followed closely. In Kade Edwards, Mille Johnset and Charlie Hatton, the team has snapped up three of the brightest young talents in downhill racing. Edwards and Hatton are both on site during our visit to Atherton Racing HQ, and while Johnset is absent, she has clearly made an impression on Rachel.
"In Kade Edwards, Mille Johnset and Charlie Hatton, Atherton Racing has snapped up three of the brightest young talents in downhill racing."
"She's so good, it's ridiculous," she says. "There had been a slight lull - the juniors now aren't quite as good as they could be - but the next generation coming through blows my mind. They are at a level, aged 16, that I hadn't reached until I was 20. It's really impressive."
The same conclusion might be reached about Edwards and Hatton. They are two wildly different characters, united by a love of speed and a shared determination to reach the top. Neither is overly concerned with set-up, for example, both favouring time on the bike as the ultimate training tool. That said, they are in the vanguard of a generation for whom gym work is a must.
Both enjoyed impressive campaigns in 2017. Edwards finished in the top ten at six of the seven rounds of the World Cup in his final year as a junior (including two podium placings), while Hatton gave every indication in his first year as an elite rider that he can hang with the best, by finishing in the top 30 at five World Cups, as well as at the World Championships.
The benefits accrued by Atherton Racing do not end with the results enjoyed by the team's youthful acquisitions. The senior riders experience the rewards of mentoring; the two-way street that sees experience passed down by the old hands and the contagion of enthusiasm passed on by the new recruits.
"They're both great lads," Gee says of Edwards and Hatton. "I love riding with them, and I learn as much from them as I teach them. It's cool. You have these riders bringing new elements and a certain freshness, and that helps me as much as it helps them, I'm sure."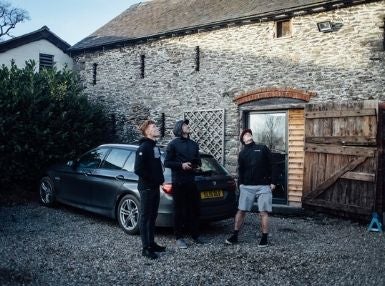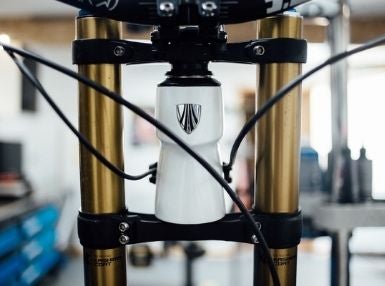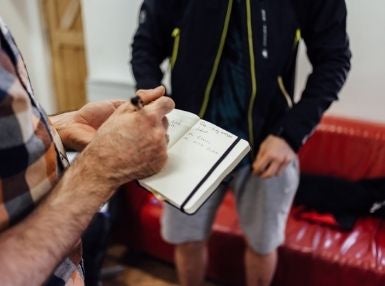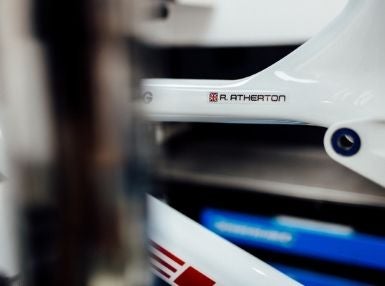 NEW CHAPTER
The Athertons join the Endura clan at a fascinating stage in their careers. All three have carved out reputations that would survive if they decided never to leave Wales again. That each continues to explore their limits tells you all you need to know about these remarkable siblings.
Both Gee and Rachel are in the peak years as competitive athletes. Having fought so hard last year to recover from injury, it's easy to imagine them wanting to make up for lost time in 2018, and to resume their winning ways as swiftly as possible.
"Endura's clan has never looked stronger, and the Athertons join at a fascinating stage in their careers. They are a welcome addition."
Dan's project is arguably the most interesting. The Dyfi bike park has the potential to create a lasting legacy for Atherton Racing, and to give a significant boost to the tourist economy in Wales. He has been hands-on at every stage, even if he is quick to acknowledge the support of his team.
For Endura, a partnership with Atherton Racing makes every sense. By inviting the first family of downhill mountain biking among its diverse tribes of world class athletes, from Movistar Team to Danny MacAskill, and from Cervélo Bigla to Lucy Charles, Endura has brought on board a clan within a clan.
The new year looks bright. From professional cycling's WorldTour peloton, through trials riding, triathlon, time-trials, enduro, freeriding, and adventure, Endura's clan has never looked stronger. The Athertons - fearless, driven, and successful, but friendly, welcoming and humble - are a welcome addition.
FOOTNOTES Words by Timothy John; Images by Sean Hardy
© 2021 ENDURA