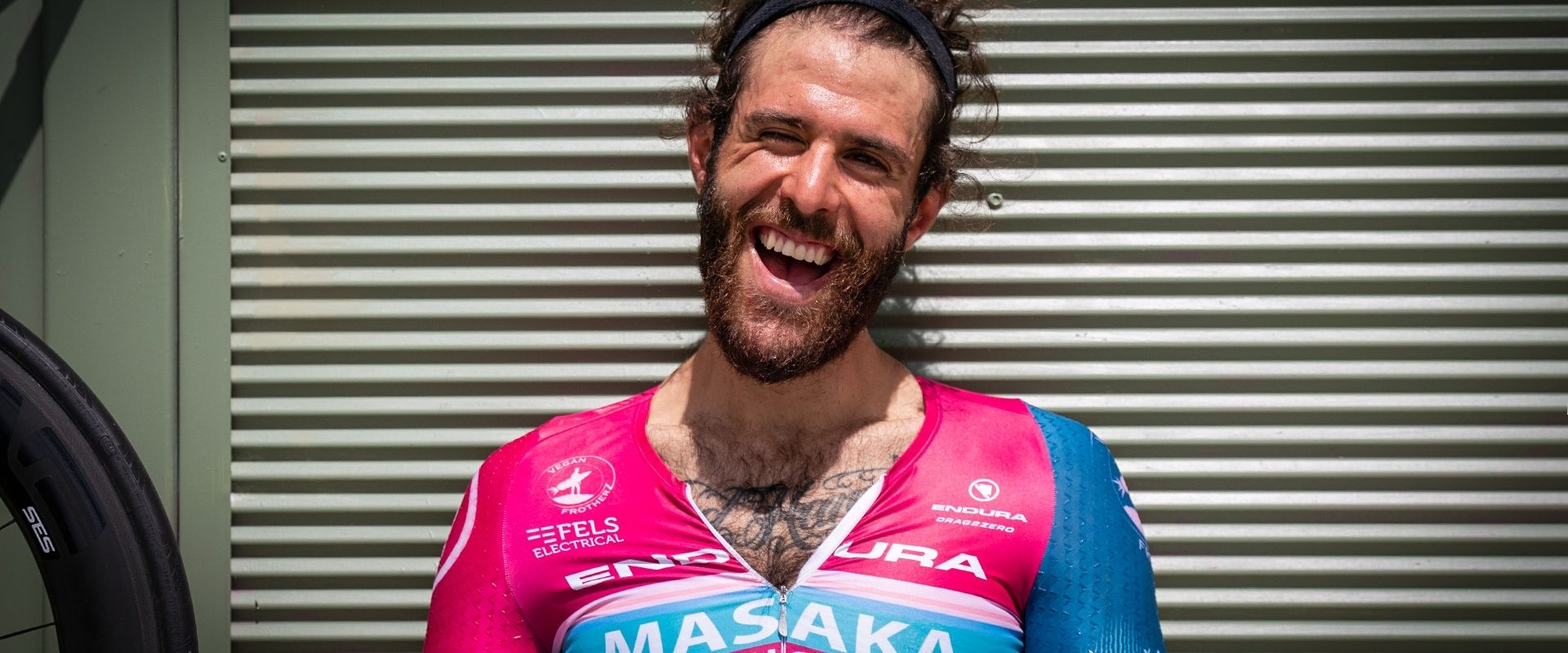 ABDULLAH ZEINAB
Seriously mate 1136
As years pass and cycling records accumulate, there will be libraries full of research papers about riders who tackle 'insane' endurance challenges. Books will try to explain what drives someone to ride from one side of the USA to the other as quickly as possible. Learned journals will analyse those who race from Lands End to John O'Groats – and then immediately turn around and pedal back to Land's End again. What is the appeal of 'unsupported' races, where you carry everything you need on your bike?
Curious boffins in lab coats – armed with psychological profiling questionnaires, biopsy needles or blood-lactate measuring monitors – will surely track down Australian rider Abdullah Zeinab for their tests. I wish them well, because they might struggle to grasp when the man from Melbourne is being serious. In the history of long-distance racers and record breakers, Zeinab will surely rank among the most entertaining. Abdullah laughs a lot.
Which is not to say that he doesn't take things seriously. Nobody who wins the unsupported Trans America race – which crosses the USA from West to East in 6,800km – is fooling around. Particularly when you realise he won that event in record time. There's also his 'unofficial' win in another unsupported classic, the trans-Australian India-Pacific wheelrace in 2018.
No matter how serious the task however, there's an enthusiast's excitement about so much of his riding and thinking that is infectious. Initially he was prone to throwing himself into challenges without necessarily thinking through all the ramifications.
Such as in 2016, early in his cycling career when he bought a bike and then, inside a week, decided that he'd ride from Melbourne to see his mum in Adelaide, 1,000km away. "I bought a roadbike and I told my girlfriend, 'I'm going to Adelaide tomorrow.' Off I went, but riding in the dark I thought, 'Dude, you need lights!' I ended up waiting outside a bike shop for it to open. It was...traumatic. I was so out of shape, doing like 100 or 160km a day thinking it was epic. I was just, crying, literally crying. It took me five or six days." He's laughing now, of course, as he recounts his 'epic' but that was the start. "When I got to Adelaide, after a few hours I was wondering if I could do it better, do it a bit quicker."
"...the way they rode and tackled the event fascinated me. I wanted to do it myself. The next year the fact that I had already driven the course was a massive help."
Shortly after, when a friend asked him to shoot video on the Indian-Pacific event, Abdullah found himself more deeply involved, drawn in by the event. "I was sleeping in the car or at the side of the road and ended up following the two leaders, and the way they rode and tackled the event fascinated me. I wanted to do it myself. The next year the fact that I had already driven the course was a massive help."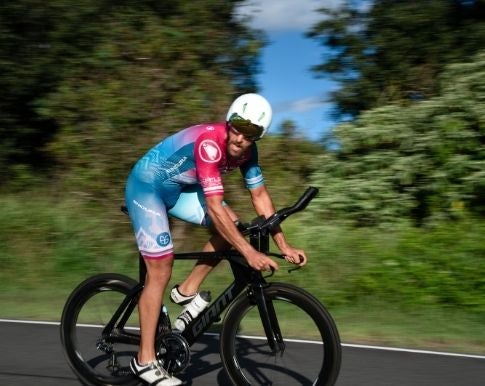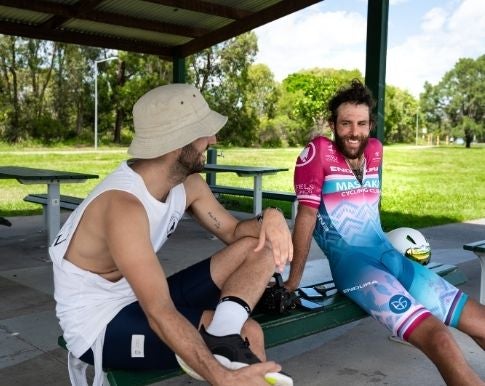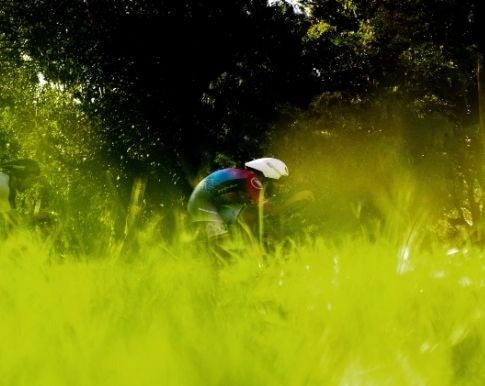 "I think the mental aspect is the base of the triangle you build a ride on,"

As, curiously, were the years he had spent in a weightlifting gym as a slightly overweight teenager, lacking confidence and searching for self-esteem. It doesn't sound like an obvious fit. "I went with an older mate and got really into it – I was measuring out protein drinks for five years, that sort of thing – and when you think that your self-worth is connected to whether or not you can finish a five-rep set on a leg press machine, you'd be amazed at how much pain you can cope with. When I struggle on the bike, I think back to things like that and tell myself that I'm not even close to that level of pain, I've got more to give, that whatever I am suffering at that point is nothing, really."
Which brings us to the element played by psychology and state of mind of the ultra-endurance rider. "I think the mental aspect is the base of the triangle you build a ride on," muses Abdullah. "If you don't have that then the fitness doesn't matter. I mean, don't get me wrong, it's not like you can just rock up and do a big ride with no fitness, that's not happening either, but the mental approach is more important I reckon."
Confronted with ocean-to-ocean transcontinental unsupported bike races, whether in the USA or Australia, you know you're going to be spending a long, long time pushing on pedals and that time is your enemy. Perhaps surprisingly – or perhaps not – Abdullah has a way of dealing with it. "I try to relax into a ride, find a pace or a rhythm and focus on staying in that spot, but trying to relax. It's a relaxed focus, so I concentrate enough to think about my pedalling or whatever, but relaxed enough not to get tense. I've got a few phrases in mind when I feel like I'm wandering and not concentrating enough. If I get to that point, I don't really notice the time passing, I tell myself that after three hours or six hours that I'm just starting, this is just the beginning."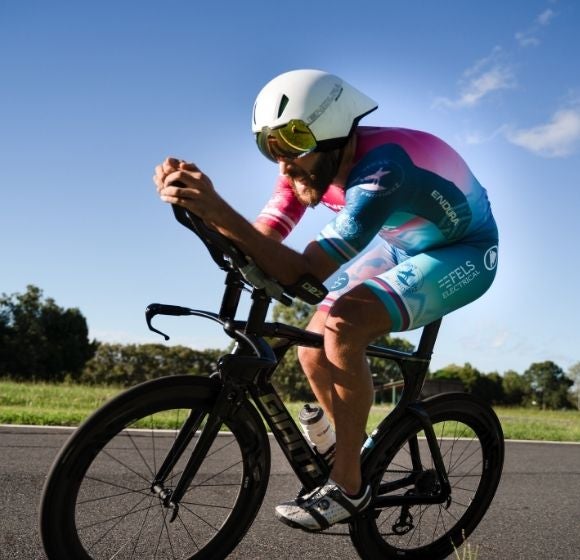 Abdullah's next target is the 24 Hour distance record, which he will be attempting on a short closed circuit in either Brisbane or Adelaide, depending on final location tests. There is, it would appear, a lot more attention paid to the psychological than the physiological. "I don't train with a power meter, I have no pace targets and I don't know what my aerodynamic coefficient is," laughs Abdullah, "that's not how I ride. For me, it's more about feel. I'm not even sure if I'll use a watch on my bike on the record attempt, though I'll probably end up looking at the sun and trying to work it out," he chuckles and I'm not sure if he's serious or not. "I don't want a following car to come up and say 'OK, your average cadence fell by two rpm in the last 10 minutes, but you've still got 22 hours to go,' I really don't want that!"
Abdullah has an idiosyncratic approach, but he still appreciates the need to pay attention in key areas. "I started on a road bike, with some clip-on aero bars, no special wheels or anything, then when I raced in America I got a time trial bike and wheels and it was like – Wow! The #EnduraCustom D2Z Encapsulator Suit is just another level, another way to make big gains. I know people laugh when you say there's a few seconds to be gained every hour or whatever, but when you are riding for 24 hours, well, that adds up to a few kilometers." He might be laughing as he speaks, but he's not kidding. And he's serious enough about the charity he's supporting, an outfit bringing bikes and bike mechanic skills to the Masaka Cycling Club in Uganda. "Honestly, in the end, the record is simultaneously the most important and least important thing," concludes Abdullah, "generating money for the Masaka project is, in the end, the main thing." For once, he's serious.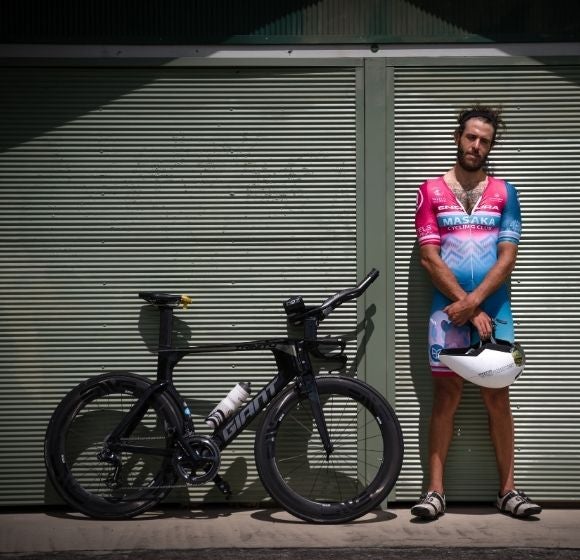 FOOTNOTES Words by Kenny Pryde, Photos by Jake Campbell. Australia
© 2021 ENDURA